Are you downsizing to a smaller residence, but don't want to part with the furniture that won't fit in your new place? Or maybe you're renovating a room or two in your home and you need somewhere to keep all of their contents during the process.
Whatever your reasons or situation, if you're in need of space to store your furniture, BOXIE24 can help. From sofas and recliners to entire bedroom sets and more, our climate-controlled storage units are available in a variety of sizes to meet your needs.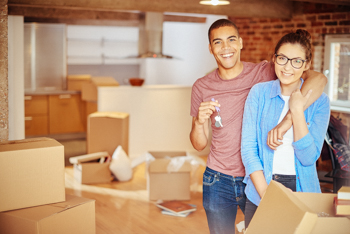 Index
Affordable storage of furniture with BOXIE24
Why does BOXIE24 have the best price?
How to rent storage for your furniture with BOXIE24
Why choose BOXIE24 for furniture storage?
Storage of furniture – Do not make these mistakes 
Short-term storage for furniture
Long-term storage for furniture
Affordable Storage of Furniture
Whether you are moving into a new home or remodeling your home, you may need to spend some time thinking about what furniture goes where. You don't want to sell any piece of furniture at a lower price when you can always leave it in a storage unit and wait for a better offer.
Most people must have encountered a situation where they don't have enough space for their furniture, and just don't know how to resolve the problem efficiently.
There should be some questions that pop into your mind when it comes to renting storage: how much furniture storage do you need? What type of storage do you need or want?
People might have thought about searching for 'self-storage near me' to store their furniture, but the biggest factor that turned this idea down would be the expensive price of obtaining a unit. But with BOXIE24, the prices are the best in the market, even when compared to a self-storage facility.
When it comes to self-storage in New York or self-storage in Miami, the cost can vary greatly. It depends on the amount of storage for furniture you need, your location, and the types of storage you want to use (ex. Office storage). We monitor our competition and ensure that our prices are among the cheapest self-storage providers. But not only are we able to set our prices at or below the competition, but we will also provide you with top-notch customer service!
Besides offering the lowest prices, we are also transparent with what you'll pay with us. We promise the price you see upfront is the price you pay. You'll never need to pay any hidden fees or unexpected costs at the end of your contract.
If you're searching for storage space and need to rent either long-term or short-term storage, always make sure the storage unit is large enough for your things but not too large. It is important that you pick the right storage unit size for the stuff you have. BOXIE24 self-storage facilities offer short and long-term plans that you can keep a home or office goods secure.
Why does BOXIE24 have the Best Price?
Advanced Storage System – BOXIE24 works compared with traditional storage providers with a new storage concept, which allows us to store more efficiently than our competitors. Therefore, we are able to offer better prices for our customers.
Just pay for what you use – Our storage system is smart enough to determine how much storage space you really need. You won't pay for any unused space; you will only pay for what you've stored!
All-in-one solution – when it comes to moving, you are probably going to need a moving company and rent self-storage. Isn't that annoying? With BOXIE24, we have an all-in-one solution, which we provide all the services you need while offering you better prices than renting a self-storage + moving company, this saves you time and money!
With all of this said, BOXIE24 has got the best prices in the industry while providing excellent service for our customers. We are also dedicated to making your moving process easier as we understand how much of a hassle it can be!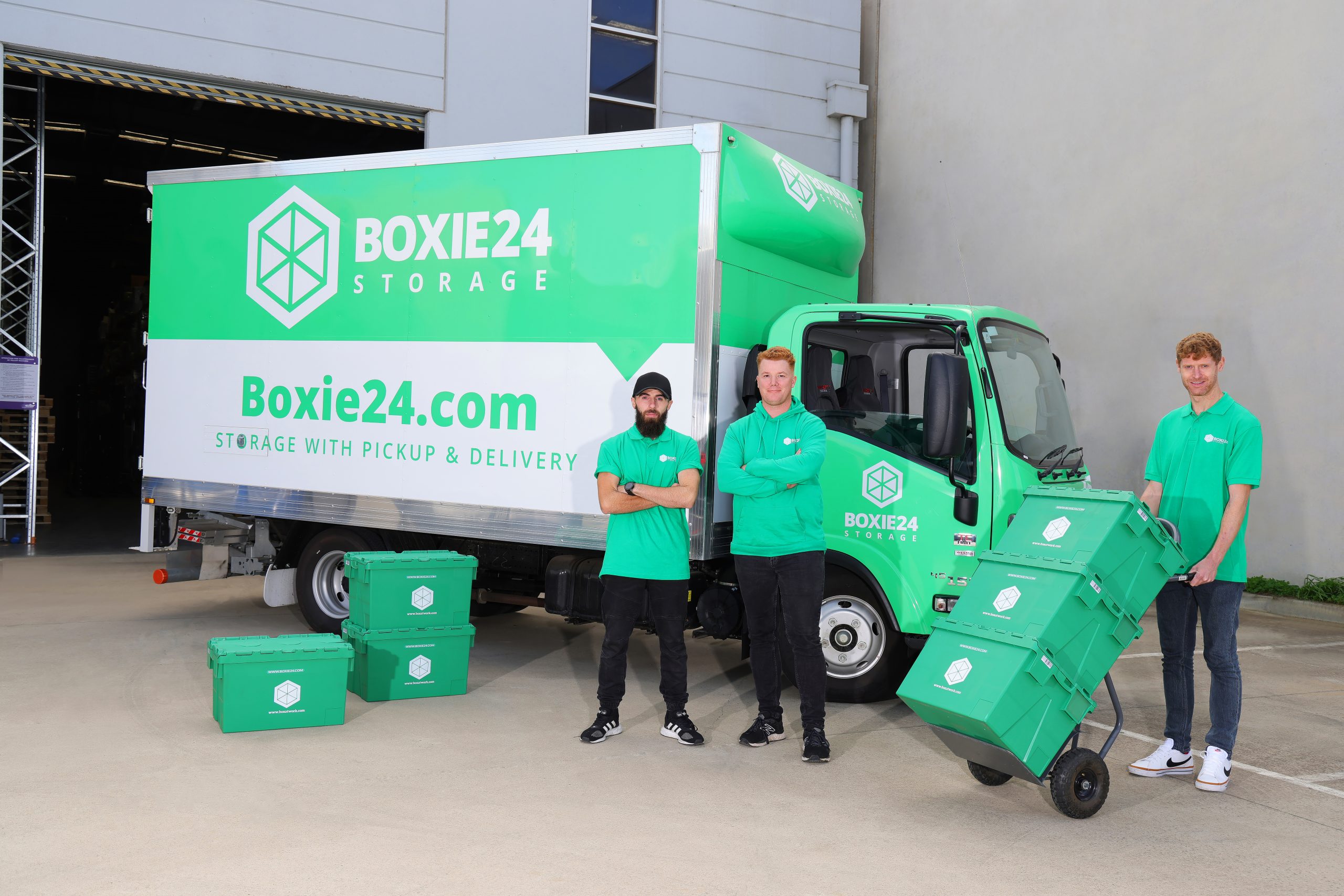 How to Rent Storage for Your Furniture with BOXIE24
First time renting a storage unit in NYC or storage unit in Miami? Don't panic, we can help. The process is easy, simply follow the four steps below, and you will have your precious furniture stored in our advanced storage facilities.
First, visit our website to learn about the types and sizes of storage units we offer. Insert your postcode in our quote form on our website and reserve your unit online. Or, just give us a call if you need more help with determining your square footage needs. At BOXIE24 we offer a variety of rental options to fit your needs!
Once you've made your choice, we will give you a call to confirm your reservation and to set dates for the pick-up date.
When you are ready, BOXIE24 storage will come to you, and take care of the loading, transporting, and bring your belongings to our secure storage centers. Our storage facility is completely secure, and they are climate controlled too!
Need something back? Give us a call and we deliver the items back to you. 
Since the demand for storage increases every day, BOXIE24 is the perfect solution for providing you with the additional space you need and the challenging price you can afford. Thanks to our service we can help you in any borough in New York, you don´t need to search for 'storage space near me' we are always near you. If you have any questions or concerns, we will be more than happy to assist you with your needs. Contact us now at 844-377-7739 or visit our website. We look forward to hearing from you!
Why Choose BOXIE24 for Furniture Storage?
We offer both short and long-term furniture storage. In either case, we pick-up, store, and redeliver your furniture. Whether you are moving homes, having some renovations done, or working overseas for an extended period, we've got you covered.
BOXIE24 is a full-service storage provider. When you rent furniture storage space with us, you get:
Flexible contracts
No long-term commitments. You can cancel at any time, for any reason. Rent furniture storage space for as long as you need it.

Affordability
On average, renting furniture storage with BOXIE24 is up to 20 percent cheaper than renting with other storage providers. Because we offer benefits not found with traditional self-storage, you often get much more for your money when you choose us.

Climate-controlled units
No matter what the temperatures and humidity levels are outside, our units are climate-controlled to ensure your furniture, antiques and family heirlooms aren't damaged in any way.

Free pickup and affordable returnservices
There's no need to strain your back lifting heavy furniture. We'll come right to your home, load your furniture, and transport it to our facility. When you need it back, just let us know when and where and we'll deliver it to you.

Moving box rental
Planning to store some smaller items along with your furniture? No problem! We offer moving box rental. Designed for both moving and storage, these moving boxes are stronger and more durable than traditional cardboard boxes, and they're reusable, which makes them eco-friendly. When renting our moving boxes we will deliver them to you and pick them up again when you don´t need them anymore. But you can also just buy our moving boxes.

24/7 camera surveillance
Rest assured that your furniture is safe and secure when stored with us. Our facility is well-lit and monitored around the clock with camera surveillance. Restricted public access makes it extra-secure.

Self-storage insurance
When you rent from BOXIE24, you will be given the opportunity to purchase an insurance policy that covers the value of your stored items.
Storage of Furniture – Do not make these mistakes
Are you holding on to antique family heirlooms that don't fit your modern décor? Do you have cribs and baby furniture you are waiting to pass down to your children? You're not alone. Lots of homeowners have furniture cluttering up their space. Furniture storage can help you reclaim yours. If you are choosing to store your furniture though, make sure you follow the proper steps for preservation.
Choose the right storage option for you
If you want to be sure your furniture is in the same condition when you retrieve it from storage as it was when you put it in, you definitely want to rent with a professional storage company. This should most certainly be considered if your furniture will be stored for a lengthy period of time. A climate-controlled unit is the best way to ensure your furniture stays safe from moisture and changing temperatures.  Leather, for instance, is susceptible to cracking and peeling in extreme heat or dryness. Excessive humidity and dampness can contribute to mold and pest infestation. Wood that's stored in unstable temperature conditions can crack, swell or shrink, causing glued joints to loosen.

Clean
Never ever put dirty items inside your unit. Doing so will raise your chances of mold and item deterioration.
Begin by wiping down your pieces with a fresh cloth. Then, for plastic furniture, use mild soap and water. For wooden pieces (especially antiques), use a wood cleaner to protect the existing finish on the wood. Or you can apply paste furniture wax to the wood with a soft cotton cloth.

Be sure to also clean fabric items like couches or seat cushions with fabric or upholstery cleaner. Check that everything is completely dry before you start packing it up. Patches of trapped moisture can damage your item over time, and create marks of discoloration.
Polish any metal with a polishing cloth and metal cleaner. This step will help remove any existing oxidation and delay the build-up of tarnish.

Disassemble your pieces
Take any larger furniture pieces apart before moving them. Remove legs from tables and sofas, take out drawers from dressers and cushions from couches, and remove planks from bedframes. Pack and label everything to stay organized. Put all screws, bolts, Allen wrenches, and other small items in a labeled baggie, and attach the baggie to the furniture it belongs to.

This extra step will make it easier to pack and it will also reduce the likelihood of anything breaking or getting damaged.

Wrap it up
Never put furniture into a storage unit uncovered. Use old sheets, blankets, drop cloths, or plastic wrap to cover the pieces and protect them from dust and moisture. Wrap furniture so that it can breathe by loosely draping the material over the furniture.

One thing you'll want to avoid is shrink-wrapping your furniture. Shrink-wrap can trap moisture and even melt in the heat, sticking to and ruining the surface of your furniture. Plastic shrink wrap should not be used on wood or leather in any circumstances. The slightest bit of condensation can cause damage to leather or finished wood surfaces. Even during a brief move, wood and leather furniture should be wrapped in moving blankets or packing paper instead of plastic shrink wrap or bubble wrap.

Protect your glass
​Glass items – like tabletops and mirrors – require extra careful packing. Wrap all glass with packing paper. Then, cover the glass in bubble wrap or put the entire item into its own box.

Smart storage
Make sure your storage unit is large enough that you can leave space in between items. This allows air to flow freely between the furniture, helping to protect items from damage. It also makes it easier to remove items when you need to retrieve them. Be sure to leave all furniture at least 4-6 inches away from the walls, preventing contact with any condensation that runs down the wall of your unit. Store items like couches in their proper position whenever possible to prevent structural damage. Do not rest them on their sides to save space. Also, never place any items on top of your couch during storage. And keep items like paint or chemicals – which could damage the couch one contact – away.

Raise furniture off the floor
Add a layer of protection against flooding by storing furniture on anything other than the floor. Even if there is no flooding, moisture tends to leach from concrete and can cause wood to swell or rot. Pallets, cinder blocks, or even a layer of cardboard or drop cloth is recommended.

Beware of perishables It is a major no-no to leave anything perishable in your storage facility. This goes for cardboard boxes you may have collected from a supermarket. Remember, those boxes may have pest eggs inside them. The last thing you want is bugs or critters in your storage space.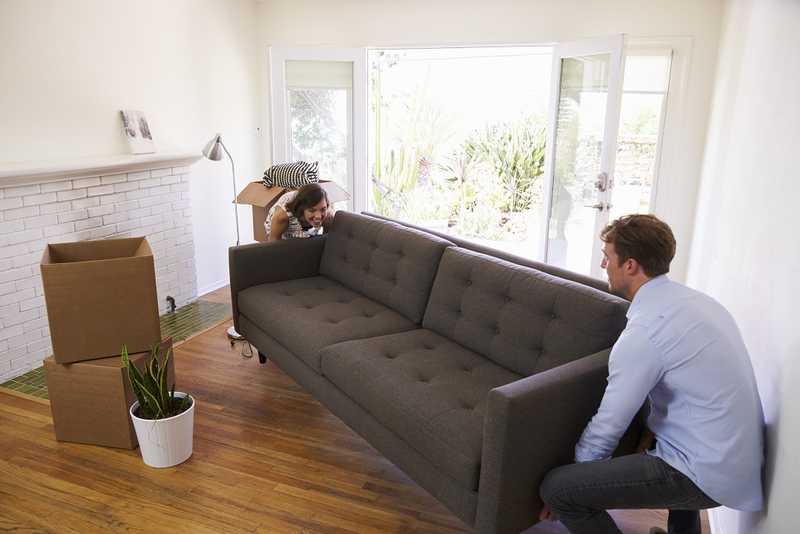 Short-Term Storage for Furniture
Short-term storage is generally defined as storage for three months or less. Short-term storage can be used to solve many little problems in life, and it has been a popular choice when it comes to moving.
Since short term storage provides you more flexibility with the contract, so there would be no discount available with this plan. However, people sometimes just need a temporary place to store their stuff for many different reasons, check out the list below to see if you are in any of these situations:
Gap
During a house move, if there is a gap between selling and moving into your new home, short-term storage for furniture would be an ideal solution for your space problem.
Renovation
If you are planning to renovate your home, you should store your furniture beforehand just to keep your furniture safe and out of the way whilst decorating, deep-cleaning carpets or during the actual construction.
Minimize clutter
Minimizing clutter is one of the main reasons people rent short-term units. If you are trying to sell your house, you must want your house to look spacious. However, the reality is that your wall shelf unit, wooden trunk, or living room storage can't hold all the stuff that you have, and it is now all over the place. One of the ways to reduce the clutter in your house is to store your furniture in storage for the short term. So that your potential buyer would have a better impression of your spacious house.
Whether you are moving to a new location, trying to reduce clutter, or planning a home renovation, our teams of professional movers will pick up and safely transport all of your items. And, to add, our customer support team is standing by for any questions or needs you may have.  So check out Google if we offer storage units near you.
Long-Term storage for Furniture
If you are planning on long-term travel or living abroad, it could be stressful to determine what to do with your stuff while you are away from home for months or years. There are many different scenarios where people need to store their items for a long period.
With long term storage for furniture, the main purpose is to keep it safe and clean. There are a few scenarios that you might want to use long-term storage for furniture, take a look below!
Job relocation
If you have gotten an offer from your dream company, they may need you to relocate. You probably will need to move to a new place for work for a period of time and would like to keep your inherited furniture protected while you are not home. At BOXIE24, we provide all the storage services you need, contact us now for more information.
For future use
If any of the furniture does not fit into your current home, but it has sentimental or monetary value, you might want to find a place to store it. Long-term storage for furniture would be your ideal solution in this situation. You can always take it back out when you move to your new home or for other purposes.
Children going to college
By the time your children have grown up, it is time for them to go to college.  If your children are going to a boarding school, as a parent, you might want to store their items since they are not going to be home for a period of time so that you could have some extra space to use. Pick the long-term storage company that you can trust, and you can rest easy knowing that your items are in good hands!
Seasonal furniture
You may want to give your house and your life a little breathe by having an extra seating area. How do you do it?  The best way is to store your seasonal furniture and equipment in the storage so that you could have enough space to place a longer sofa that you can sleep and jump on.
There are various reasons you might find yourself needing long-term storage services. At BOXIE24, we provide full-service movers as well as long-term storage services tailored to make your move smoother and stress-free. Call for your free quote today at 844-377-7739!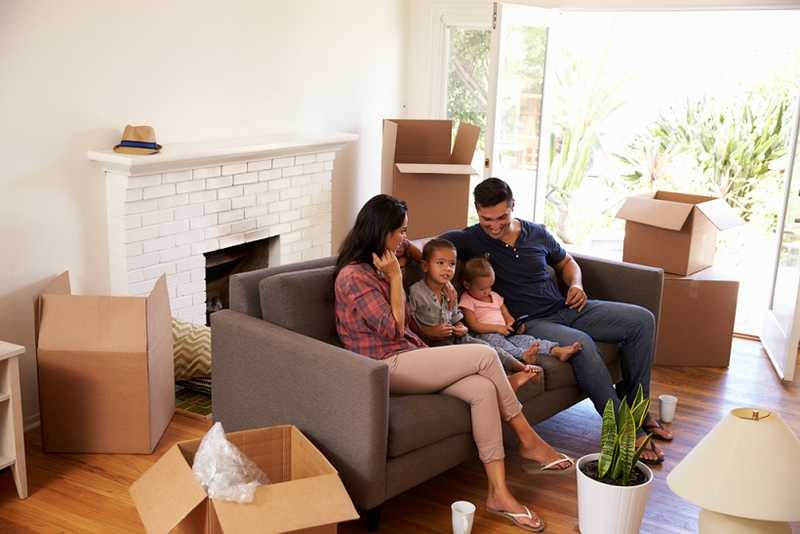 FAQs on Furniture Storage
How much furniture storage do I need?
You can get a rough estimation by using our storage space calculator, by using this calculator you will get a rough estimation of how much storage you need. To get a better estimation you can contact our experts at 844-377-7739
How is the security at BOXIE24?
Our facilities are also known as a State of The Art storage with top-of-the-range security to keep your belongings safe. At BOXIE24 your belongings are looked over by 24/7 security cameras & roaming guards.
Can I store my furniture for a short-term period?
Yes, BOXIE24 does offer short term storage for three months or less, for short-term storage please contact us at 844-377-7739
More information about renting storage at BOXIE24?
Want to know quickly if we serve your area with our storage services? And how quickly we can pick up your items? Check out our storage locations or give us a call (for the fastest answer).