---
BOXIE24 offers carefree self-storage: We do all the heavy lifting for you and you can simply enjoy our free pickup service. It's affordable, secure, and convenient. 
When you need help with your self-storage needs, BOXIE24 makes the whole process easy and seamless for everyone, with full-service storage throughout New York and Miami. If you're living in a major city like New York or Miami it can be stressful having to deal with walk-ups, major traffic congestion, too many people, nowhere to park and the list goes on.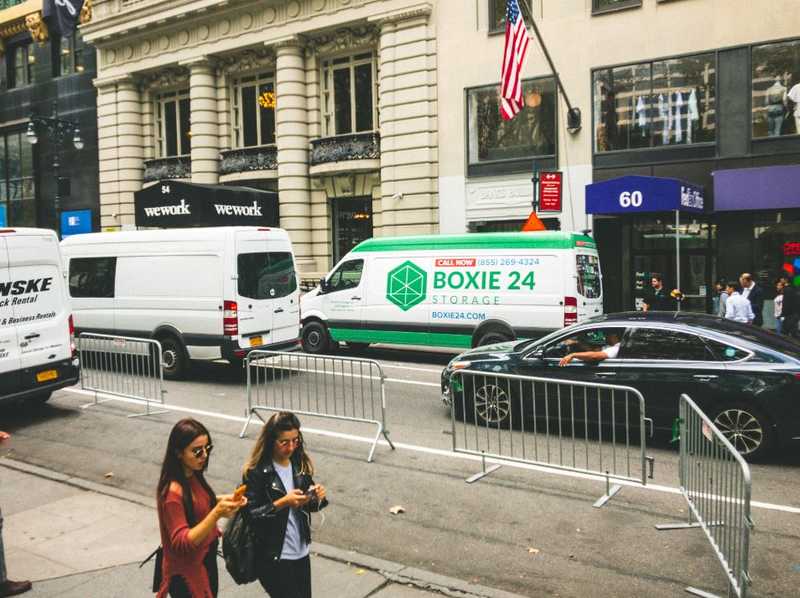 Index
How Self Storage works with BOXIE24
Why rent 'Self Storage near me' with BOXIE24? 
Looking for Cheap Self Storage Units?
Storage Companies for Businesses
---

How Self Storage works with BOXIE24
Get in contact
You can reach us via phone, email, or our website. Our friendly storage experts will be at the other end to provide you with all of the information and assistance you need. For questions regarding self-storage units near NYC or Miami, please reach out to our service team on 844-337-7739.
Pick-up
Contact us to arrange a date for pick-up at a time convenient for you. Our team of experienced movers will ensure your items are picked up, transported, and stored safely. 
Return
If you've decided that the time is right to have your items delivered back to you, then you can engage in the simple process of booking a return! Just give us a call or email and we will be able to schedule a return of all of your items straight back into your apartment! Ordinarily, this can be done within as little as 24 hours. 
BOXIE24 gives you an overall stress-free self-storage experience. We can do all the work for you so you can focus your time and energy on things that matter to you most. We provide our service in all boroughs of NYC and Miami. It does not matter if you are looking for storage units in and near Brooklyn or just for self-storage nearby wherever you live.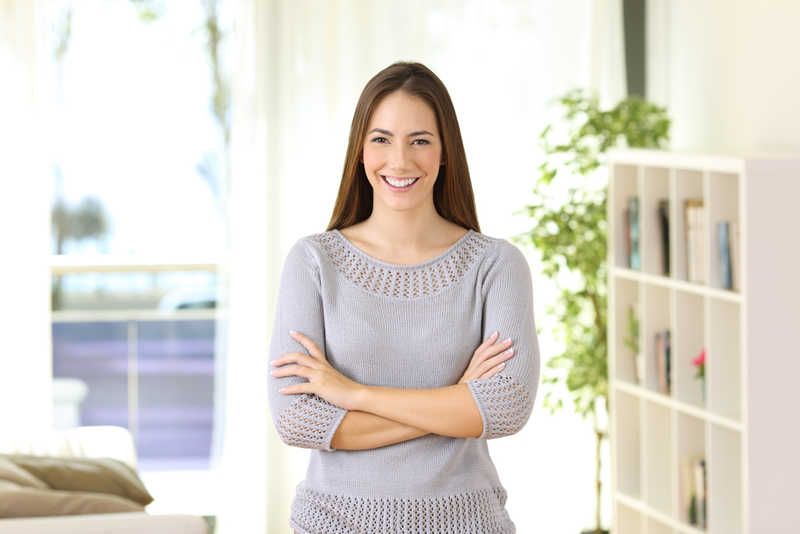 BOXIE24: More than just Self Storage
A majority of self-storage facilities rent space month-to-month and you need to drop by to store your belongings safely.
BOXIE24 offers more than just self-storage:
Pick-up & Delivery
Rent a storage unit from 10 sq ft – 3000 sq ft
Longer-term rentals with attractive discounts
Moving Boxes and Packing supplies
Free Basic Insurance
Never visit a self-storage company again, like Uhaul Storages, Westies Storage, or American Self Storage. Let us come by and pick up your stuff: 844-337-7739. 
Why rent 'Self Storage near me' with BOXIE24? 
When you store your belongings with BOXIE24, you get affordable, secure, full-service storage solutions and top-notch customer service. 
Flexibility
When you rent self-storage with BOXIE24, you have complete control over the size of the storage unit. Whether it is a small 2×5, a 5×5 or a big 10×10 storage. That's because we rent storage space by square foot, so you get exactly the amount of space you need and you don't have to pay extra for unused space.
Full-service
We want to make self-storage as hassle-free as possible. That's why we offer free pickup (on-demand storage). If you've been searching for "self-storage near me," BOXIE24 is the solution for you, therefore it doesn't have to be conveniently located, because we pick up your belongings for free.
Affordable
We offer you the best price guarantee to make sure you get the best deal in town.
Easy
We take both online (anytime) and phone reservations (Monday – Saturday). Our online reservations allow you to check availability in your area, and they hold your unit for 24 hours. 
One-stop-shop
You are always welcome to use your own cardboard boxes to store your things with us, but we recommend renting our moving boxes for the best results. They are reusable, strong, and durable.

Looking for Cheap Self Storage Units?
Without a doubt, BOXIE24 offers the most competitive self-storage solutions. BOXIE24 offers the lowest prices due to our unique storage system which enables us to provide the most affordable prices.  And if you are quoted a lower price by one of our competitors we will match or beat that quote!
Here are the top 5 reasons as to why you pay less and get more at BOXIE24:
Best Self Storage Prices
It's only fair that customers pay only for the space they use. At BOXIE24, we maximize storage spaces and thereby ensuring we are able to provide you the most affordable self-storage hands down!
Free pick-up
Our teams of experienced and professional movers are there to provide the best self-storage experience. Their expertise means that your items will be safely transported, stored, and delivered.
The first month free
In many cases, we can offer you the first month of rent self-storage free of charge
Free Basic Insurance
We offer you free basic insurance for your items.
Discounts
We make your already affordable storage units even more attractive by offering up to a 10% discount for longer-term rental periods.
Transparent Self Storage Cost
To guarantee fair service we are always upfront. Your free, no-obligation quote will include everything from your pick-up, monthly rent, and return fee, so you know exactly what you pay! If you incur costs for extras, such as packing or insurance, our service team will communicate this in advance to avoid any unexpected charges
If you are mainly looking for cheap self-storage, BOXIE24 is your most affordable option: 844-337-7739.
Secure Self Storage
You can rest assured knowing that all your personal belongings and all your items will be safely stored in our brand new, top-of-the-range storage facility.
We understand that a storage company is entrusted with items of great personal, sentimental or financial value. We have very strict and effective safety and security protocols designed to keep your items safe from theft, damage, and loss:
Camera Monitored
Our self-storage locations operate with up-to-date security features and they are 24/7 camera monitored so you can make sure we have the proper tools in place to guarantee safety to all your personal belongings and valuables. 
Limited Access
In order to ensure the highest amount of security around our self-storage, we made it so that only our warehouse employees have 24-hour access to our facilities. Compared to traditional self-storage that is easily accessible by anyone, we decided to limit the access to our self-storage to maximize the security of your items.
Fire Suppression
In addition to our stringent security protocols, our warehouse is equipped with best-in-class Fire Suppression systems. While we have never had to respond to such an incident, regular maintenance and testing mean that you can rest assured that your items are safe from any possible fire hazards.
Air-Conditioned and Dry
We have climate-controlled self-storage. Our storage location is air-conditioned and dry in order to prevent the spread of mold and any other harmful situations. We want to make sure that all of the items and personal belongings we have stored are kept in optimal conditions within an appropriate temperature-controlled storage location.
We have never dealt with any vandalism, break-ins or theft. If you book with BOXIE24, you book a secure self-storage unit.
Storage Companies for Businesses
Companies can have very specific self-storage needs. 
Archive Storage
Your documents are secured and properly stored in our climate-controlled storage units, only our authorized personnel have access. If you need your documents we will bring them to your office. BOXIE24 has developed a professional archive storage option. 
Moving Supplies
To make sure you have the right moving material for your next transport, we developed some moving supply packages. You can choose between a Mini, Medium, and Large package. Our packages include at least a moving blanket, packing material, and bubble wrap. You can book them together with your moving boxes. 
Moving Boxes
We offer stable and cheap moving boxes for rent and with free delivery and pick up. Make your office relocation preparations simple and stress-free and let us take care of the transportation for you.
So next time you're looking for a storage company for business needs, don't hesitate to contact BOXIE24.
Do you really need a Self Storage Unit?
 You might choose to use self-storage in the following situations: 
Permanent Move
You're moving to a smaller home or apartment and need to store your belongings safely.
Temporary Move
You're moving on a temporary basis and it doesn't make sense to take all of your belongings with you for that time. 
Space Requirement
You need extra space because your child is returning home from college, or an elderly parent is moving in with you.
Excess Inventory
You need business storage options due to excess inventory on hand. 
College students storage
You need a storage unit because you are leaving your student accommodation during your vacation, or going abroad for a period.
In any case, make sure to give us a call on 844-337-7739.
Frequently asked questions on Self Storage
❓What is Self Storage?
Self Storage is the renting of storage space at a commercial storage facility. At BOXIE24 you can rent flexible self-storage space and cancel anytime.
 How much does Self Storage cost?
At BOXIE24 self-storage costs as little as $15 a week for a small unit. Additional discounts can apply based on the rental period. Pick-ups are free of charge for all small units.
 How does Self Storage work?
Self Storage at BOXIE24 is completely carefree because we do all the heavy lifting for you: We pick up your items, store them, and re-deliver them upon your request.