If you searched for "storage units near me", then you've come to the right place. BOXIE24 is a trusted storage provider who is offering affordable & carefree storage units for everybody.
Why affordable? The BOXIE24 storage units are 5-10% cheaper than those of other companies.
Why carefree? We offer a pick-up and delivery service starting at $0 (full-service storage).
Give us a call to reserve your storage unit: 844-337-7739 or check out our storage units near NYC and storage units near Miami!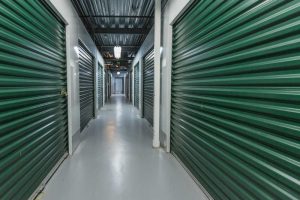 Index
Rent Storage Units with BOXIE24
Climate controlled Storage Units
Rent Storage Units with BOXIE24
BOXIE24 wants to offer a convenient and affordable storage rental.
Renting cheap storage units with BOXIE24:
Pick-up of your stuff
Transport to temperature-controlled storage units
24/7 security features
Partial and full return delivery services (on demand storage)
We are on average 5-10% cheaper than other storage companies. Book today and get your first month free.
Secure Storage for Rent
BOXIE24 is partnered with a leading security company in New York that specializes in installing video surveillance and alarm systems in our storage units. Because of this, we are able to secure and control our warehouses with state-of-the-art technology.
To make things more secure, we allow only our highly trained professionals into the warehouse. This training includes:
Handling warehouse management systems
Item handling and moving
Warehouse safety and maintenance procedures
Safe driving
We want our storage for rent to be clean and organized at all times. We take great pride in ensuring that our client's storage places are kept above and beyond the standards they expect from a storage company. So next time you search 'storage units near me,' you can know with great certainty that your items are in good hands at BOXIE24.
Cheap Storage Units Near You
If you are looking for storage unit prices then this section is perfect for you. BOXIE24 is able to maintain low prices, 5-10% lower than the competition.
But don't take our word for it, see for yourself:
Cheap storage units with best price guarantee
Complete price transparency
First month free
Pick-up from $0
Free basic insurance
No hidden fees
No deposits
BOXIE24 has 5-star Google and Yelp reviews, not only due to good storage unit prices, but also due to our excellent moving and customer service teams. So not only are you getting a great low rate, but you are also provided with the best customer service. From your initial booking to the final delivery of items, we are happy to help you throughout the entire process! You can even acquire moving boxes at BOXIE24.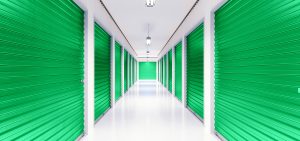 Climate Controlled Storage Units
All of BOXIE24's storage facilities contain temperature controlled storage units. That means our self storage for rent is heated, but also kept at a constant temperature level.
This is especially important for sensitive items such as:
Furniture
IT equipment
Technological items
Musical instruments
In case you are looking to store one of the above mentioned items, it is crucial that they are kept in climate controlled storage units to avoid damages. In case you are storing in a region where it can get very hot it is essential that the facility is an air conditioned storage to avoid overheating of your items.
5×5 Storage Unit
Small storage units like a 5×5 storage unit are ideal if you are looking to store one of the following
one specific piece of furniture
a bunch of smaller items
seasonal items or vacation gear
Example: During summer you and your family go on vacation. You have to pack your car with all sorts of recreational items: Board games, camping chairs, sleeping bags, a tent, etc. When returning home, all these items need to be stored for a whole winter. This takes a lot of extra space, the space you could be using for something else. Using one of the many storage places nearby can be a handy option.
5×10 Storage Unit
This size storage unit is perfect for you if you are looking to store
all the items of a small apartment
items from several rooms due to renovation
Example: Almost everyone has their yearly home declutter time, also known as spring cleaning. When this happens, you stumble upon many items you don't want in your house but also don't want to throw away. You can rent a 5×10 storage unit to store these goods for as long as you want at a reasonable cost.
10×10 Storage Unit
A 10×10 storage unit fits your needs if you want to store
all the items of a medium sized apartment
several pieces of large furniture that cannot be disassembled
merchandise for your business
Example: You are having a baby! A lot of people know how much storage space is needed for raising one of these younglings. So, to get this done, some furniture and other items you have sitting around being unused will need to be removed from your home or apartment. At BOXIE24 we are happy to provide you with a 10×10 storage unit with the best price guarantee.
10×30 Storage Unit
This is a fairly large storage unit and can fit your needs in the following situations:
all the items of a large sized apartment
an entire trade fair stand
Example: It can happen that under certain circumstances your house needs renovation. While this sort of work is being done, it may be unclear as to how long your house will be out of commission and therefore cause a lot of stress and headache. During the renovation, the furniture needs to be removed and stored somewhere else. In this situation, a 10×30 storage unit from BOXIE24 can be a suitable option.
These are just some examples of how we might be able to help you. Call us today at 844-337-7739 or check out our Self Storage near New York and Self Storage near Miami online.
Frequently asked questions on Storage Units
How much does a storage unit cost?

A storage unit at BOXIE24 starts at $15 a week. Extra discounts apply for longer rental periods or students. Free pick-up and basic insurance are included.
What size storage unit do I need?

You will need ca. 10-15% of your living space as storage space. For example: A 500 sq ft apartment can be stored on 50 sq ft and that would be a 5×10 storage unit.
How big is a 5×10 storage unit?

A 5×10 storage unit is a small storage solution, 5 feet wide and 10 feet long (total: 50 sq ft). It will generally fit the items of one room, for example a dorm room or a small apartment.
How big is a 10×10 storage unit?

A 10×10 storage unit is a medium-sized storage solution, 10 feet wide and 10 feet long (total: 100 sq ft). It will fit two bedrooms or one living area.
More information about renting storage at BOXIE24?
Want to know quickly if we serve your area with our storage services? And how quickly we can pick up your items? Check out our storage locations or give us a call (for the fastest answer).