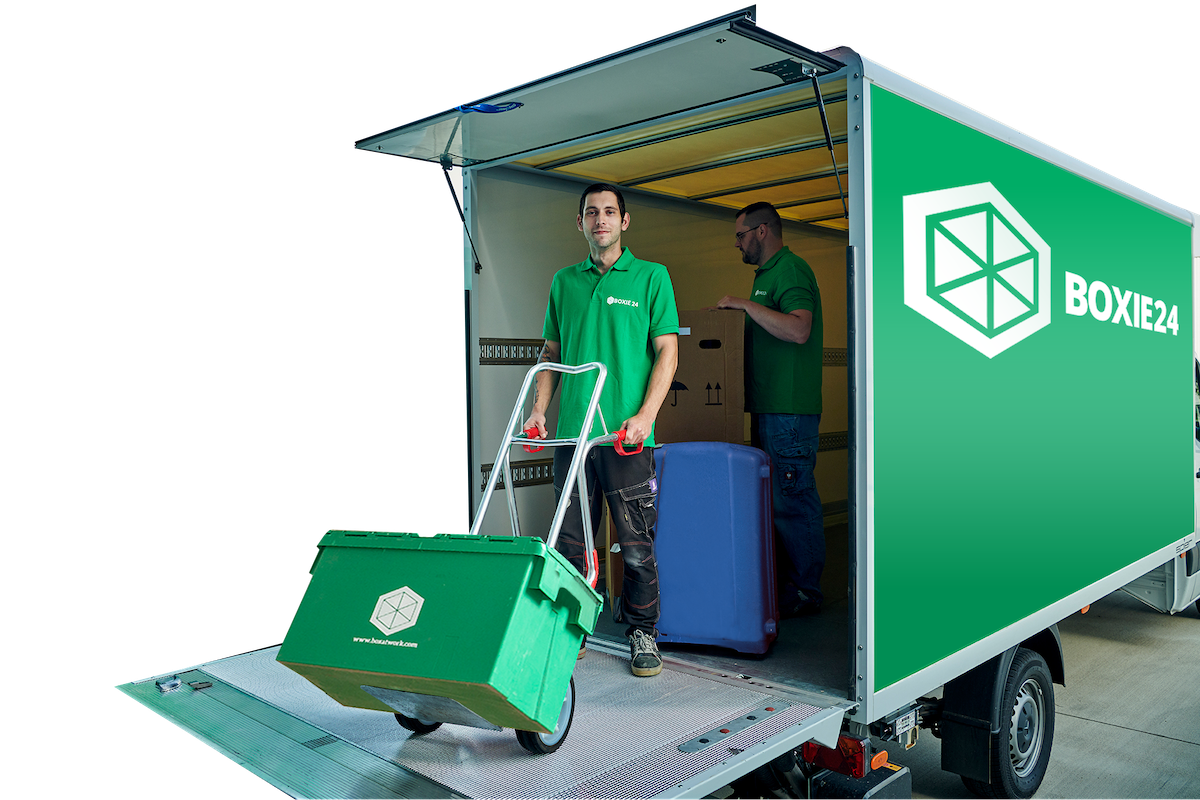 Affordable.
Easy.
BOXIE24!
Rent self storage near you
We provide storage space in 100+ cities worldwide
How does
renting storage space with BOXIE24 work?
Renting storage space with BOXIE24 is very simple: choose your location, select the required storage space and we will take care of the rest! Due to our unique storage concept our prices are guaranteed to be cheaper than other storage providers.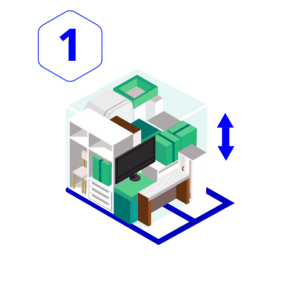 Select your storage space
The size can always be changed. With us you never pay for empty space!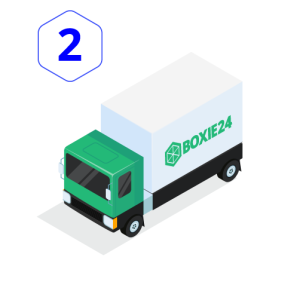 We pick up
We will pick up your stuff from €0, so you don't have to carry it around yourself.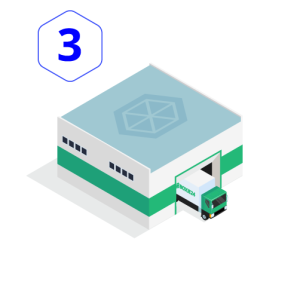 We store it safely
Your valuables are safe in our storage facility with camera surveillance & climate control units.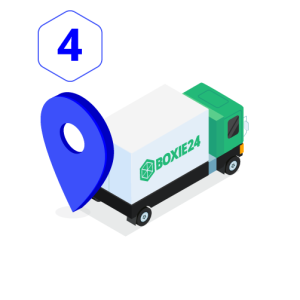 We deliver
Whenever you want your items returned, we'll bring them back to you. Even if you only need a few items.
Personal or commercial storage units?
BOXIE24 offers sharply priced storage units from 1 m² to more than 200 m² for businesses and private customers. Thanks to our innovative full-service storage concept, we'll come and pick up your belongings, store them safely and bring them back to you whenever you want. Our modern storage facilities are equipped with an efficient warehouse management system (WMS), 24/7 camera surveillance and climate control. Do you need a place to store your goods? Call us for the best deal!
Personal storage units
Pick-up service from €0*
Return service within 24 hours
Partial return possible
Only pay for the space you really need
Rent storage space from €4 per week
Always the best deal
Business storage
Need more than 100 m²? No problem at all!
Full logistics service
Need more than 100 m²? No problem at all!
Your own dedicated contact person
Cancellable on a monthly basis
Affordable pick-up & return service
Why you should choose BOXIE24
BOXIE24 Storage
Traditional Self Storage
"Because you want the best deal"

Only pay for the space you really need

Using less space? We adjust it for you for free, you don't have to do a thing.

Rent storage from €4 per week

"Because you don't want to carry your stuff"

Transport service from €0*

Return service within 24 hours**

Partial return possible

Rent or buy environmentally friendly, sustainable moving boxes

"Because you want maximum flexibility"

Storage areas from 1 m² to 200 m²

No deposit

No notice period 

Sometimes

Basic insurance included as standard

Personal customer service

Sometimes
I want to store my items with BOXIE24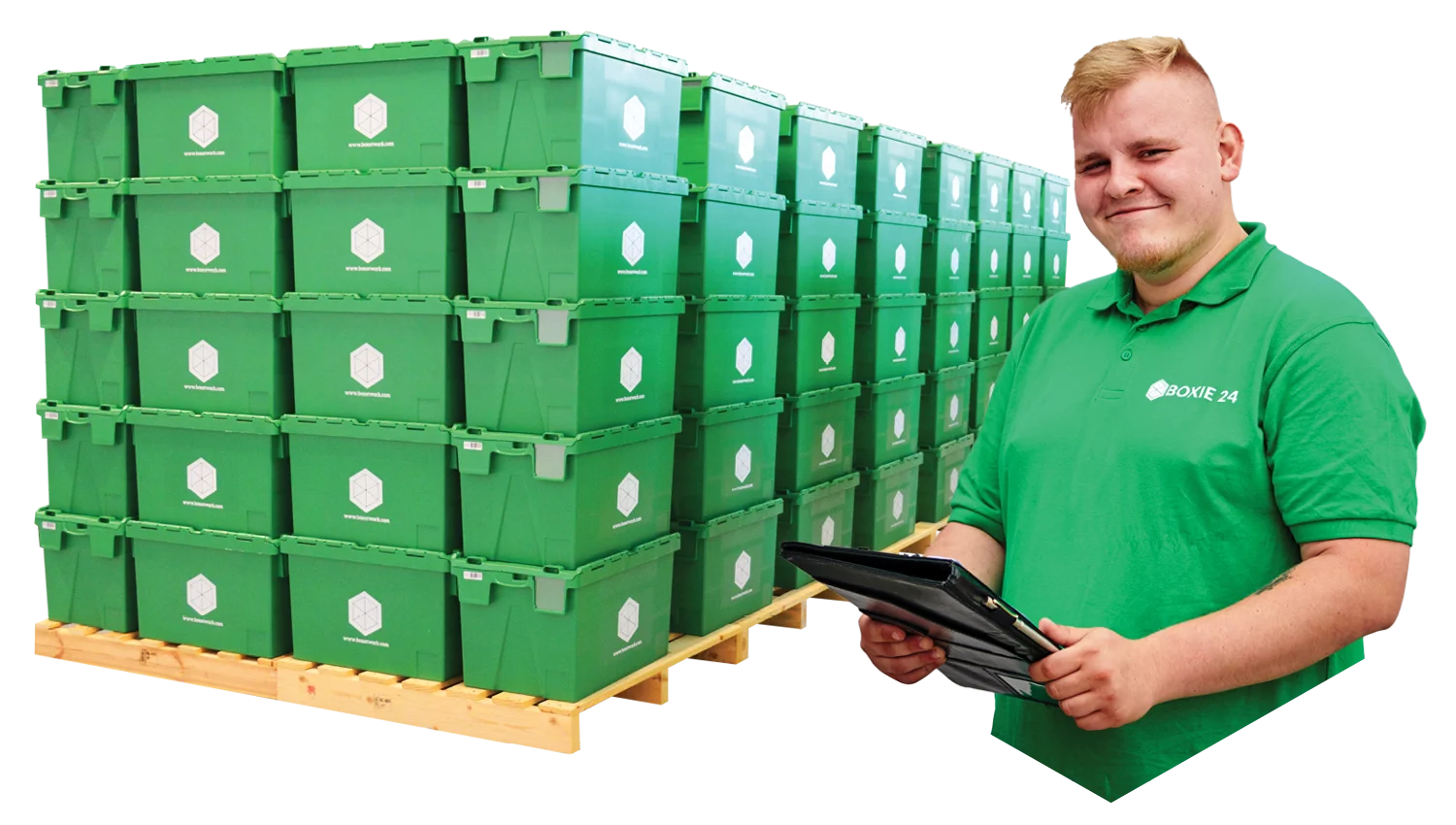 About BOXIE24
BOXIE24 is an innovative storage provider with more than 100 locations in the United States, Australia, Germany and the Netherlands. With our unique storage concept, we make Self Storage affordable and easy. We pick up your stuff, store it safely in a secured BOXIE24 warehouse and deliver it back whenever you want. It's always possible to access your belongings or to request a partial return. And with our lowest price guarantee you are assured of the best deal!
Any questions? Just give us a call!
Storage Units – Affordable and Safe
Renting a storage unit is the ideal solution when you are moving house, renovating, going abroad for a while or simply have too little storage space for your belongings.
Storage units in all sizes for personal use as well as companies
BOXIE24 rents out storage units to private customers and companies in the Netherlands, Germany, Australia and the United States.
Storage units from 1 m² to over 200 m². So whether you just want to store a few moving boxes, some furniture, or your entire household contents or business inventory; BOXIE24 always has room for your belongings, so that you have more space in your home, shop or office building.
Self Storage with transport service
If you rent self storage from BOXIE24, you will never have to do the hard work of carrying your belongings. We will gladly take all the work off your hands.
We will pick up your belongings for FREE in most cases, store them safely at one of our modern storage facilities, and return them when you want. That is BOXIE24's full-service storage concept.
Renting storage is the ideal solution when:
you are moving house and your new home is not ready yet
you are renovating and need temporary storage space for your furniture
you are going to live abroad and want to store your belongings for the time being
you sublet your student room or apartment during the holiday period
you are moving into a new office building
you want to store your business archives
you want to store your seasonal items, like winter tires, camping equipment or garden furniture as long as you don't use them
you simply want to create more space in your home or office
When you rent storage from BOXIE24, you don't need to hire expensive transportation company or a removal company. With us, you rent storage and save money while you sit back and relax.
Secure storage for your valuable belongings
All BOXIE24 storage facilities are climate-controlled and equipped with an alarm system and camera surveillance. Unauthorized persons and weather conditions will not get a grip on your valuables.
When we pick up your belongings, you fill out an inventory list. We also photograph all your moving boxes, furniture and other items.
At the storage facility, your belongings are given their own numbered place so we can easily find them when you need them.
Eco-friendly packing: rent your moving boxes and help fight the climate crisis!
Besides storage units, BOXIE24 offers sustainable moving boxes for rent or for sale. If you rent a storage unit from us, we will bring you the amount of moving boxes you need, well before the start of your storage rental period.
You pack them, and we will collect them on the agreed pick-up date, along with your other belongings.
The moving boxes are made of sustainable, recycled plastic and last an incredibly long time. They are sturdy, waterproof and do not get damaged easily, as is the case with cardboard moving boxes.
Plus, you save the environment as the boxes can be easily reused (up to 400 times) and recycled at the end of their useful life.
Lack of space? Rent storage!
Want to create space in your home or office building? Rent storage from BOXIE24 with best price guarantee. Book online (non-binding) or call us! We don't have a notice period or require a deposit or cancellation fee.
Moreover, we are 10-15% cheaper than other storage providers.
You will also benefit from high discounts and a free first month if you rent a storage unit from us for more than 6 months. Would you like to know more?
Call us, we are always happy to help!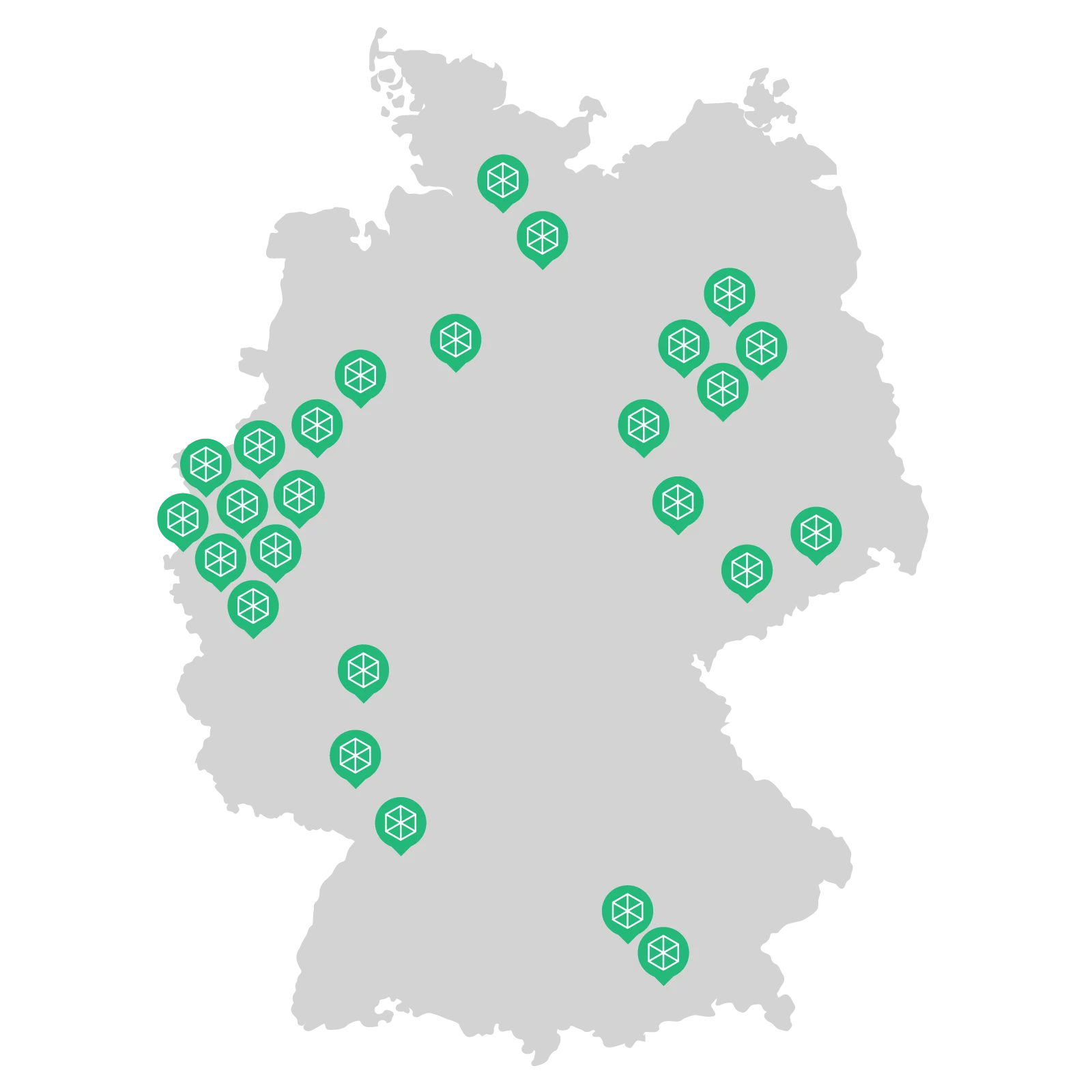 Lowest price guarantee!