BOXIE24 offers affordable space to rent in one of our storage facilities. We conveniently pick up, store & redeliver your items (full service storage) to give you a carefree experience. You can rent any size in our storage facility, from a 2×5 to a 10×30 box.
Give us a call and get your 1st month for free: 844-337-7739.
Index
Storage facilities do not have to be expensive 
Cheap storage facilities as an interim solution
Storage Facility for Business Storage
The BOXIE24 Storage Facility
When choosing a self storage facility, there are many factors one must consider in order to make the right choice. At BOXIE24, we offer carefree and cheap self storage facilities, with convenient pick-up and return service.
Take a look below at some of the main perks of using BOXIE24 Storage:
Climate controlled self storage facilities

Pickup and delivery service, so you never have to drive to a self-storage again.

You only pay for the space you actually need

Affordable storage units with best price guarantee

No contracts, cancel any time

Your belongings are safe and secured at our storage facility

Our reviews speak for themselves. Check out all of our 5-star reviews on Google and Yelp!
Storage facilities do not have to be expensive
When it comes to pricing, storage facilities do not need to be expensive. In fact, cheap self-storage near New York and self-storage near Miami is only a phone call away with BOXIE24! Have a look at why our prices are the best in the industry.
Why is renting space in a BOXIE24 storage facility so cheap?
We use advanced storage techniques

You never pay for overages. We always reflect the storage you are actually using.

Free pickup

First month free

Discounts for longer term storage
Plus you save all the time and hassle. We all know time is money, and the fact that we pick your items up and deliver them directly to you as a service will save you long trips to storage facilities, ultimately saving you money and stress!
What discounts do you offer?
For all our storage units near NYC and storage units near Miami we offer the following discounts:
Student discount: 10% off

6 months or more of storage: 5% off

12 months or more of storage: 10% off
Why are the BOXIE24 rates honest and fair?
Our pricing is fully transparent and without any hidden fees

Our pricing is simple, with a clear breakdown of what we charge
Overall, we are a fairly priced company offering a convenient service to make your life easier and clutter-free. Our team of experts will assist you with securing the space you need in our storage facility to ensure you have just the right amount of storage area.
Call today at 844-337-7739 and let us assist you with the logistics and pricing.
Cheap storage facilities as an interim solution
In addition to long-term storage, we also offer short-term storage. Whether you are in between apartment leases, undergoing construction in your home, or just need something out of the house for a bit. BOXIE24 offers affordable storage space in one of our storage facilities with a pick-up service (on-demand storage), to save you time, money, and the headache of having to move your items to a self-storage.
Here are some examples of customers that can benefit from this short-term storage solution:
Students going away for the summer

Moving apartments with a gap in your leases

Home renovations

Office moves

Subletting

Vacationing

Trade shows
You can buy our moving boxes to assist with your storage needs.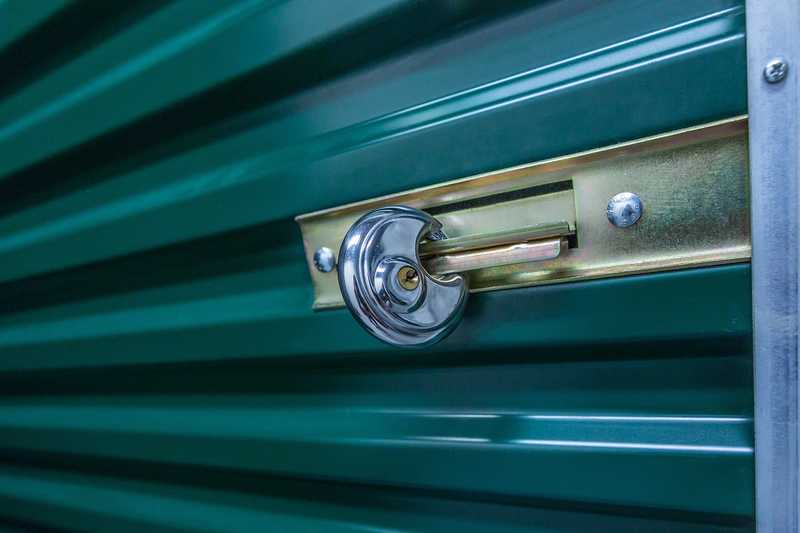 Storage Facility for Business Storage
BOXIE24 offers some great services for businesses and commercial customers looking for nearby storage facilities for their excess items.
Here are some of the services we offer that can help your business save time and money:
Archive storage
We offer very low prices for customers looking for document storage at a rate starting at $5/box. This monthly price is half of what other storage units out there charge.

Inventory storage
For businesses that have a lot of inventory but not a lot of space, we can store your items in our facility and bring them back when you need them.

Furniture storage
No job is too large for us. Customers with large furnitures can have it stored with us with the peace of mind of knowing it'll be returned to the same condition.

Trade show storage
Let our team store your items between shows and assist with show deliveries. We currently work with many companies (fashion, healthcare, etc.) and help save them the headache of figuring out shipping logistics!
Give us a call at 844-337-7739 and let us assist you and your business with your storage and logistical needs. Our team is standing by, ready to assist you in any way we can.
Frequently asked questions on storage facilities
How do I find the best storage facility near me?
BOXIE24 offers the best value for money with a free pick-up service and free basic insurance.
❓Are the BOXIE24 storage facilities climate controlled?
Yes, all our facilities are temperature controlled and can be air conditioned. Your items will be stored in ideal condition.
What's the cost to rent space in a storage facility?
At BOXIE24 you can rent space in our facility starting at $12.25 a week. Discounts are available for longer storage periods.
Is the BOXIE24 storage facility safe?
Yes, all of our facilities are 24/7 monitored and equipped with alarm systems.
Do the BOXIE24 storage facilities have insurance?
Yes, every customer has free basic insurance included. You can choose to purchase additional insurance for high-value items.
More information about renting storage at BOXIE24?
Want to know quickly if we serve your area with our storage services? And how quickly we can pick up your items? Check out our storage locations or give us a call (for the fastest answer).