Rent pallet storage
On top of the other great logistics services that BOXIE24 can offer you, we can provide you with a pallet storage solution that may answer your overstock needs.
If you are looking for the ideal place for long-term storage or short-term space, we can help. Our pallet storage facility is highly secure and designed to ensure that your stock is stored safely and with easy access.
We store your goods in a maximum space-saving and secure way
BOXIE24's warehouses have always been one step ahead of the usual self-storage providers: our modern storage facilities are optimized for archives or record storage as well as for storing office inventory. We are ready for anything and can store your goods in a maximum space-saving and secure way.
The advantage of our pallet storage system is the easy stowage with pallets. This means that we can access your stored goods quickly and easily if you order a return delivery.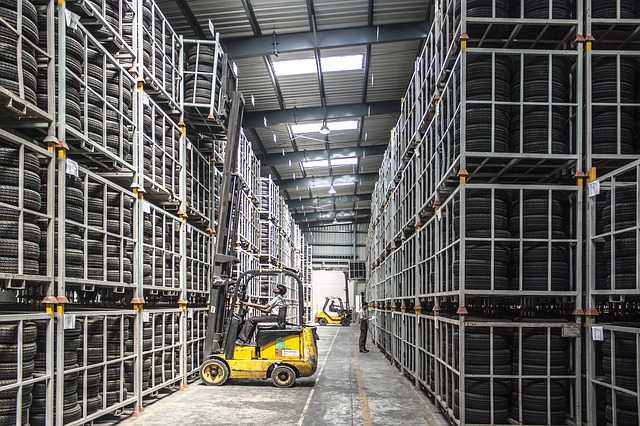 Advantages of a pallet storage system
Width and height:
BOXIE24 stores not only side by side, but also upwards thanks to modern high-bay warehouses. This allows us to offer you the best price on the market. Our pallet storage racking also features heavy duty shelving, so our storage bays are the ideal place to professionally store your items, both big and small.
Professional warehouse workers:
BOXIE24 only employs trained warehouse workers in its warehouses who have experience with high-bay warehouses and thus ensure a safe and worry-free process in our warehouses.
24/7 secure:
BOXIE24's warehouses are equipped with the latest security technology and are absolutely secure day and night, every day of the week. A fire alarm system is of course also on site.
Transparent prices:
You pay per month per pallet stored. This price already includes warehouse management costs and order picking.
This is how the logistics service in the pallet warehouse works:
Arranging transport or (optional) self-delivery to our pallet warehouse.
Receipt of goods and quantity control
Storage in the secure pallet warehouse on high shelves
Management of stock levels
Order picking and preparation for outbound logistics
Arranging pick-ups
Partial delivery or delivery of the entire goods
Storing tires in the pallet warehouse
For which companies is BOXIE24's warehouse logistics useful?
Companies that:
only have limited storage capacity
need a warehouse for a limited time without having to sign long-term contracts.
want to outsource their storage to focus on their own expertise rather than efficient storage.
Not sure if we have the right offer for your situation and needs? Just contact us, we are happy to think along with you in a solution-oriented way.
What do business customers store at BOXIE24?
Archive storage
On the one hand, our customers use our logistics service for the long-term storage of files and documents that have a retention period. Because with us you know that your archives are safely stored and in case of a necessary inspection the needed items will be delivered on order within 24h.
Short-term storage of seasonal items
Besides that, there are many customers who store more than files with us. For example, we often have seasonal items in our warehouses that can only be resold the following year or commercial goods that need to be stored temporarily until they can be shipped. BOXIE24 is the best contact for your temporary storage!
Store your exhibition stand with BOXIE24
However, our logistics service is also ideal for storing other products: Do you have an important trade fair or show once a year, but don't want to use up space in your office for the rest of the year with your exhibition goods? Then simply let BOXIE24 collect your showroom and exhibition stand, store it and deliver it back to you when needed! This way you save space, time and money!
Rent a pallet warehouse for building materials or machinery
Other companies want to rent a pallet warehouse for building materials and machinery: when production halls are being renovated, relocated or simply when building materials are purchased in large quantities because this allows you to buy at a more attractive price, let BOXIE24 take care of the work for you and save space and storage.
Exceptional Warehouse Logistics
With our warehouse logistics, we function like an external warehouse service provider that also takes care of the transport to and from the warehouse. It's really easy to rent a storage space at BOXIE24. We offer storage space from every size; from XXS to XXXL. Are you curious what BOXIE24 can do for you? Please don't hesitate to contact us, we're happy to help!
More information about renting storage at BOXIE24?
Want to know quickly if we serve your area with our storage services? And how quickly we can pick up your items? Check out our storage locations or give us a call (for the fastest answer).