Across the United States, and more specifically in New York, businesses are required to keep important and sensitive documents for an extended period of time. This mandated amount of time, or retention period, is set based either on law, generally accepted accounting principles, or other factors. Whatever the case may be, as a company, it can be difficult finding a place for all these documents and keeping them well organized!
Lucky, BOXIE24 is here to help. We offer 24/7 secure storage facilities with state-of-the-art camera surveillance, ensuring the safety and confidentiality of the documents you store with us. For your business documents, we even offer our environmentally friendly, reusable plastic storage bins that keep your documents safe and eliminate waste. Eventually, the time will come that records and documents will pass their retention period. BOXIE24 offers secure shredding services, so you know you are disposing of your documents properly and safely.
Index
Retention periods for most common business records
Documents to store for your tax return
Retention Periods For Common Business Records
At BOXIE24 we are aware of all the different kinds of documents that need to be stored and the retention period required for each. This blog provides basic information that will help you get started understanding retention periods.
When it comes to accounting records, there are all kinds of different retention periods. Let's split accounting records into three sections:
1. Accounts payable
2. Audit reports
3. Loan payment schedules
Let us start with accounts payable. Accounts payable means the money owed by a business to its suppliers and is shown as a liability on a company's balance sheet. These records have a retention period of seven years.
Next, there are audit reports. This is a report that is issued by independent auditors after an examination of an entity's financial statements and related reports, containing the auditor's opinion on the state of the company's financials. Audit reports must be kept forever, meaning the retention period does not expire.
Lastly, there are loan payment schedules, which show the repayment of loans via a series of payments over a period of time. These payments usually include an interest amount computed on the unpaid balance of the loan plus a portion of the unpaid balance of the loan. The retention period for loan schedules is seven years.
Now that we have touched upon the three main subjects within accounting, there are other records, such as corporate records and employee records, with their own retention period criteria.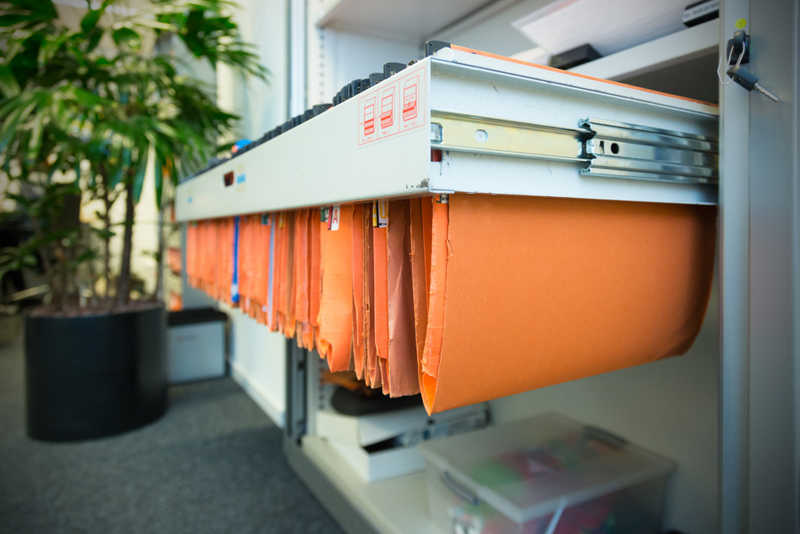 Corporate records can be split into two sections:
1. Patents and trademarks
2. Mortgages
Patents and trademarks show who owns the rights to a name, design, etc. These documents require permanent retention. With mortgages, the exact same thing happens. A mortgage is a loan in which property or estate is used as collateral. In this case, the retention period is also permanent.
Employee records can also be split into two sections: 
1. Incident reports and claims
2. Payroll records
Incident reports are forms filled out by management in case of an emergency or if an accident occurs. These documents have a retention period of seven years. Payroll records are a form of documentation that must be maintained by an employer for all individuals in the workplace and share the same retention period of seven years.
Documents To Store For Your Tax Return
All businesses must keep a record of every sale they make, the amount of the sale, and the tax on the sale. All this information has to be put into archives and needs to be stored very carefully. When companies do not do this, and they are audited, they can be faced with fines for not adhering to proper retention period laws. It is very important to store these documents for a period of seven years.
As a company, you must keep a record of the things you buy. This is important because your purchases need to be reasonable in relation to your business sales. When your expenses are not in line with the income of the company, you have to justify yourself. This is why proper record keeping and document storage is critical.
Because there is a lot at stake, it is very important to document everything and to keep it safe. This can sometimes be chaotic and stressful, but BOXIE24 offers a solution. BOXIE24 is a storage company used by many other businesses for archive storage. The process works as follows:
The client packs all documents and labels the boxes for storage.

BOXIE24 works with the client to schedule a pickup appointment.

The items are stored in BOXIE24's secure, temperature-controlled facility

When the client needs some or all boxes back, they notify the BOXIE24 team. We can typically return your boxes within 24 hours.
Archive Storage
As businesses grow, they tend to produce more and more documents and need storage alternatives. 
Some businesses find ways to use their own office space, such as basement storage. It sounds like a good idea but there are some limitations. 
Lack of space on-site – office space is limited, especially in New York City, and having extra boxes on hand takes up valuable space that can be better utilized.

Basement storage – Your basement may not be clean or safe, and there may be bugs and rodents.

Time = Money – Having documents on-site that need to be maintained can be costly in terms of payroll expenses. Cost – Especially storage units in NYC and storage units in Miami, can be very expensive. BOXIE24's low-cost and convenient service takes the headache out of storing your belongings.
BOXIE24 is here to help combat the ever-growing amount of your business archives. We offer a free initial pickup of your boxes or other office supplies, secure storage, and convenient delivery for when you need something back. Our facility is climate-controlled, alarmed, and CCTV-monitored around the clock. Let us do the leg work for you and your team, so you can focus on managing your business.
Consider BOXIE24 for your document storage. Give us a call today and one of our agents will be more than happy to assist you in any way!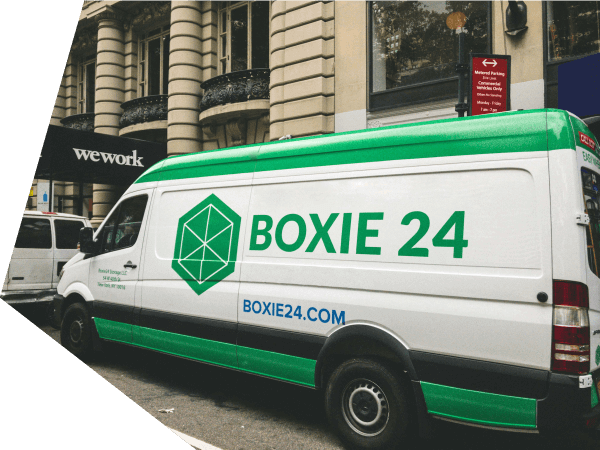 FAQs on retention periods
Does BOXIE24 offer shredding services after the retention period?
Yes, at BOXIE24 we do offer shredding services for documents. Once we have 100% permission of the owner of the documents to shred them. We will shred the documents that are stored at our facility.
Are my archives safe at BOXIE24?
Yes, our facility is climate-controlled, alarmed, and CCTV-monitored around the clock, besides the CCTV monitoring we also have guards walking around at the facility.
More information about renting storage at BOXIE24?
Want to know quickly if we serve your area with our storage services? And how quickly we can pick up your items? Check out our storage locations or give us a call (for the fastest answer).