New York's property market is well known for its extremely high rent owing, among other things, to the sheer number of people who want to call the city home. While most of us are familiar with this reality often ordinary homeowners do not see this as a potential market opportunity for them to exploit.
The idea of being a landlord will often conjure up images of people with large property portfolios including hundreds of apartments in high-rise buildings. Indeed, some of these images may even have negative connotations to some people. This clouds the mind to the potential opportunities New York's rental market may afford ordinary people.

Opportunity knocks:
A growing number of New Yorkers are beginning to enter the market as small-scale, "live-in" landlords. What this means is that, after undertaking conversions of spaces like basements, garages, or garden cottages, people are renting them out as one-room apartments to young professionals in New York. There can be multiple benefits to both the tenant and the landlord in this kind of situation.
For tenets, renting in a situation like this means
Direct & personal relationship with the landlord
No need to deal with agents of a company that owns multiple buildings
Monetary investment
According to the New York Times, rent in the city is averaged out at $4.98 per sq foot per month. This represents a great financial benefit for the would-be landlord. The question remains, however, how does one prepare their basement to rent?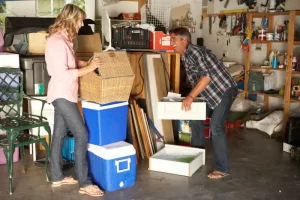 Tips for renting your basement
Make sure you know what you have
According to New York's Department of Buildings, not all basement are created equal. There is a distinction to be drawn between a basement and a cellar. Basements are legal to rent, cellars are not. For a room to be classified as a basement it needs to have at least one half of its height above curb level.

Make sure you are legal
There are other legal requirements to meet before renting your basement. These include rules about minimum ceiling heights, lighting, ventilation., sanitation and damp-proofing. There may also be specific insurance requirements. Ensure you are on the legal side of these regulations before renting.

Invest in quality renovations
When renovating your old basement to a modern apartment, it may be tempting to go for a cheaper option to maximize profits. Resist this temptation. Investing in quality renovations will pay off for you. You will not be required to do expensive repairs or improvements at a later date and you can even ask for an increased rent in the short term.

Engage a trusted agent
Now that your basement is newly transformed, it is time to put it out on the market. Engage a trustworthy agent to ensure that you are put in touch with a tenant you can trust in your new space. This will save you the hassle of searching for a tenant yourself.
Self-storage is something of an institution in New York but it does bring with it a range of concerns for one, you are solely responsible for
The stress and hassle of transporting items to and from your self-storage facility
You are responsible for storing items correctly
Another option to look into is that of full-service storage. What this means is engaging a company that is responsible for your entire storage experience. A full-service storage is solely responsible for the following:
Pick-up your items
Transport your items
Storing your items
Returning your items
This way will take the stress off of your shoulders, as well as decreasing the risk of damage during transport or storage.
BOXIE24 is New York's market leader in this category of storage. With extensive experience helping clients in three countries, BOXIE24 can ensure you a stress-free experience that will leave you wondering why you ever considered self-storage at all.
Our storage experts will be with you from your first quote to your return delivery, meaning they will know every little detail of your case inside out. Let us handle the storage, and you can go ahead and begin to take advantage of the opportunity right beneath your feet. If you are interested in our services, get in touch for an obligation-free quote at 844-337-7739.
More information about renting storage at BOXIE24?
Want to know quickly if we serve your area with our storage services? And how quickly we can pick up your items? Check out our storage locations or give us a call (for the fastest answer).