Growing old is a part of life. A part of life that has its own specific challenges and rewards.
While retired life is ideally meant to be a time to enjoy the fruits of a lifetime of work, retirees often face newer stressors. Health issues, loneliness, financial problems and the pressure to maintain a home are all things Dutch seniors face in their autumn years. One trend among retirees that is gaining popularity is that of downsizing.
What is downsizing?
Downsizing is essentially a practice aimed at simplifying one's old age. It involves seniors finding a household that fits their lifestyle and budget. One example is retirement communities, where seniors can find a supportive community of friends with accessible amenities away from the hustle and bustle of big cities like Amsterdam.
Reasons for downsizing
People choose to downsize for a wide variety of reasons. Minimising stress is the basic goal of downsizing, and many older people find that a smaller space among more like-minded, community-oriented neighbours makes for a much more enjoyable retirement. Often the cost, time and energy of maintaining a larger home begin to wear off in old age, making simplification an extremely attractive proposition.
Saving money
Downsizing can also save money, especially if you are moving from an older building to a newer one. Retirees often see their gas, water and electricity bills reduced when they move to a more suitable property. Moreover, downsizing can even prove to be profitable! Many seniors choose to rent out or sell their old properties, leaving a lot of extra money in the bank.
Health issues
Another key driver behind seniors' massive shift towards downsizing is health. As people become more concerned about their health during their retirement years, the appeal of a lifestyle that caters to these increasing healthcare needs is extremely attractive. For some, senior living and assisted living facilities offer them the peace of mind that provides round-the-clock care.
Accessibility
For others, it is simply a matter of accessibility. Many seniors choose to move from larger, older houses with many stairs and other inaccessible facilities to smaller, newer houses, built specifically as spaces in which retirees can live more comfortably and fully. For many so-called "sunbirds", it is the lure of living in warmer climates, such as those in Florida and Arizona, that makes downsizing such an attractive prospect.
When the kids move out
At the end of their careers, there is also a sharp rise in downsizing among people. Often, once children move out and start their own lives, people no longer need bigger and more expensive houses. Often with one eye on saving money to fund an exciting, travel-rich early retirement, working couples choose to move to smaller spaces that fit their budget and lifestyle much better than large houses with empty rooms. While many see this as a sacrifice, people often find a more rewarding quality of life in their new surroundings as they create spaces that are filled with energy again.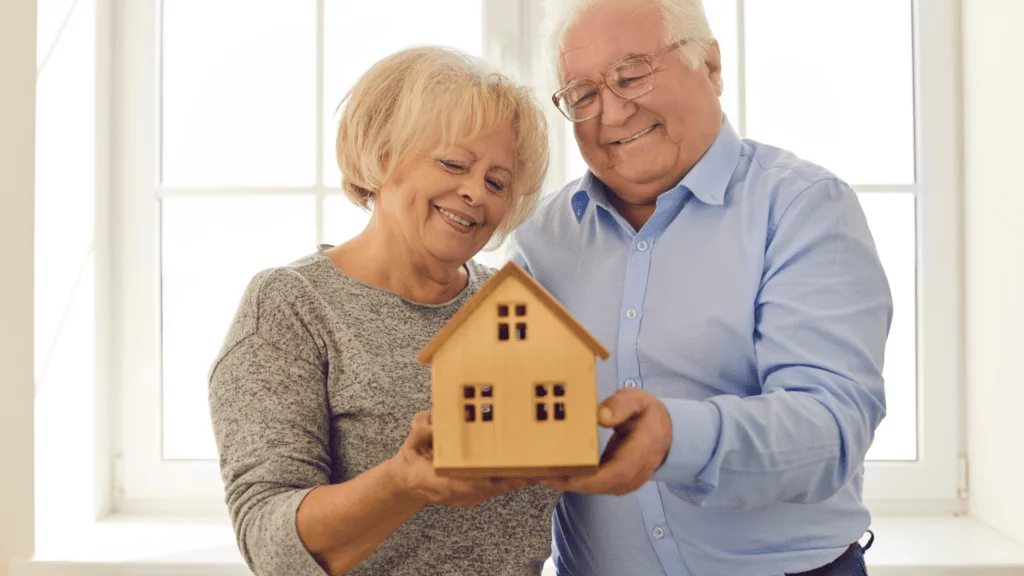 Tips and tricks for storage
Downsizing can be an intimidating prospect for many who face the concept and find sorting out life's possessions and memories a daunting and insurmountable task. These feelings are common and normal for anyone thinking about a potentially life-changing change in the way they live their lives.
Yet the process of downsizing is often an extremely rewarding experience. With proper planning and organisation, as well as the right kind of help, downsizing can make old age not just a chapter, but a new beginning.
So with that in mind, here are some top tips and tricks to magnify the positive change it can be!
Assess your new space: You need to be realistic about the place you are moving to. It's not called downsizing for nothing! Not everything will fit in your new environment, but that's the idea. Always take into account the size and dimensions of your new home so that you can be sure that all space is used as effectively as possible. This way of thinking will also help clarify in your mind what needs to go and what needs to be taken away.
New lifestyle, new needs: Downsizing is not only about finding a physical space that suits you, but also a lifestyle that suits your new space! Remember the lifestyle changes you will make in your exciting new chapter when you are busy making the tough decisions about what to take with you. For example, you can think about the tasks you can give up in your new home, whether that is gardening, cooking, cleaning or anything else! This will help clarify what equipment is no longer needed in your new home.
Explore your options: For many people, the biggest obstacle when it comes to downsizing is the idea of their accumulated possessions of a lifetime ending up on the scrap heap. While this is an understandable concern for everyone, it does not have to represent the reality of downsizing. As an alternative to simply throwing away your items, many people find tremendous reward in donating items to charities or people in need.Moreover, certain items that are too personal to give to a stranger but are still surplus can find a new home with friends or family in the form of a gift. After these options, many people still find that they have more items than could possibly fit into their new lives, but just have too much actual or sentimental value to ignore. That's where the storage option comes in handy, with many seniors choosing to store their belongings long-term, where they can be kept safe and available without being classified as clutter.
Consider your storage needs: Since many people choose to store heirlooms, memorabilia, furniture, art and many other items apart from downsizing, it is important to be aware of your storage needs. Renting storage space in Amsterdam does not have to become an extra stressor in an already difficult time. BOXIE24 offers hassle-free, all-inclusive removals or storage that take that pressure off you and your family. Our cost-effective, all-inclusive service in all areas of Amsterdam will turn into the relaxing, breeze as it was meant to be!
Downsizing has been a rewarding experience for many of BOXIE24's thousands of clients across the United States, Australia and Europe. While changing your space and lifestyle can seem stressful, it's all about choosing the right options and partners for you!
BOXIE24 offers an unbeatable service that will start your transition to a simpler, relaxing life the right way!