Not only is a garage a great parking space that protects our car from wind and weather, it can also serve as an excellent storage space for all sorts of other things you can't find a place for in your apartment.
For example: old furniture, moving boxes with clothes, crockery, archives, children's toys for future grandchildren and many other things.
However, did you know that renting a storage unit is considerably cheaper than renting a garage? Moreover, your stored goods are much better protected in a professional storage unit.
Storing things that have nothing to do with your car and its accessories in a garage, is not advisable. We are happy to explain what to keep in mind when renting a garage and what other options are available.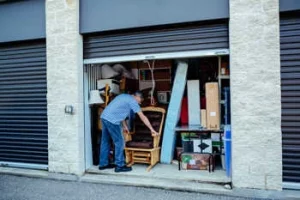 What to keep in mind when renting a garage
A garage is legally considered a utility space
This means, that the legal grounds for renting a garage are different than when renting an apartment. For example the notice period: if a garage is rented independently from your apartment, the landlord can terminate your lease contract at any time, unless otherwise agreed in the contract.
It's not allowed to store all kinds of items in a garage
You thought you can easily store whatever you want in there? Think twice! Bear in mind that there are restrictions, and that in most cases it's only allowed to store a car and car accessories (e.g. winter tyres or child seats) in a garage. The restrictions and laws for what you can legally store in a garage can very by area, so make sure you're familiar with what you can and can't do.
Fire protection guidelines
Fire protection guidelines often state that no other items should be stored in a garage. So you should definitely keep this in mind, depending on what items you want to store. When you are planning to use the garage as a storage space for all kinds of things, we advise you to simply rent a storage unit for a while.
Climate conditions
Climate conditions in a garage can be harmful for your belongings. Garages are basically built for parking vehicles and may not have the right conditions for storing furniture and other belongings. High humidity and insufficient air circulation can quickly lead to the growth of mildew, hazardous moulds or the formation of rust.
Temperature fluctuations
In external (unattached) garages you also need to consider temperature fluctuations. Depending on what exactly you want to store, the conditions in a rented garage could cause your beloved belongings to get ruined.
Operating costs and cosmetic repairs
As with any other tenancy agreements, the landlord can pass on ongoing operational costs and costs for cosmetic repairs to the tenant, assuming this is included in the lease contract. These are all additional costs, which you don't have to pay when you simply rent a storage unit.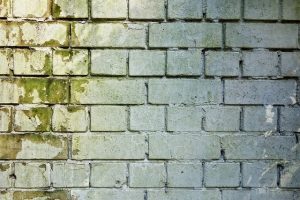 Storing furniture in a garage: a good idea or not?
Furniture is sensitive to weather conditions, so you shouldn't store them in a garage for longer periods of time. It could ruin your furniture! The conditions in a garage are simply not suitable for long-term furniture storage; there can be huge temperature fluctuations between day and night and of course during the summer and winter seasons.
Moreover, a garage is often damp – the ideal conditions for mould and mildew stains to develop. And that is obviously the last thing you want to see on your precious furniture.
Depending on how many additional square meters of storage space you need, renting a professional storage unit is the better option.
Renting a garage from your landlord: pro's and cons
If you are renting a garage from the same person or cooperation from whom you rent your apartment, consider whether you want to include it in the lease contract or want to have two separate contracts. For both options there are some pros and cons to this.
With a combined contract, you have to terminate the lease of both your apartment and the garage at the same time, which may be undesirable. In case you only want to cancel the lease of the garage, but not your apartment, it's only possible when you have two separate lease contacts.
As you can see, there are quite a few points to consider when renting a garage. Especially when you don't only use it as a parking space, but want to store other goods there too.
Why renting a garage for storage isn't a great idea
Generally speaking, when there's enough space, you can place cabinets and shelves along the walls of a garage to store a few extra items. However, you cannot completely clutter up a rented garage with items that have nothing to do with your car. Conclusion: as a storage space, a rental garage isn't ideal.
If you need space for household goods, furniture and other items, consider renting a storage unit. With BOXIE24 you can rent storage units of any size, from 1 square meter up to over 200 square meters. Here you can store all your excess household goods and furniture for as long as you need.
Avoid unpleasant surprises
However, if you prefer to rent a garage, make sure you are aware of the rental period, notice period and price agreements and include them in the lease contract. If a notice period isn't included in the contract, the lease can be terminated at any time without giving reasons.
It may make sense to discuss the contract for renting the garage with a lawyer to avoid any unpleasant surprises later on.
In conclusion; in most cases, you are better off with renting a storage unit instead of a renting a garage.  If you only want to store your car and car accessories in there, renting a garage is of course optimal.
Please contact us if you are interested in renting an affordable storage unit.