In today's fast-paced world, subletting has become increasingly common. Especially since the rise of AirBnB. There are plenty of reasons for subletting: you have planned a long stay abroad, your partner moved out, your income isn't enough to pay the mortgage by yourself or you simply decide to share your home.
What do you have to bear in mind when it comes to subletting? What's the best way to handle it?
BOXIE24 has made you an overview with some important tips on subletting your house or apartment, so that you not get burned.
Where to put your belongings while subletting?
Many people ask themselves this question when they're thinking about subletting (part of) their living space.
On the one hand, you don't want anyone snooping around in your personal belongings or even damaging anything. On the other hand, you want to give the subtenant as much space as possible for him or herself and his/her belongings. What to do with your furniture while doing a semester abroad 16,000 km away in, for example Melbourne? You even might be working as au pair in the United States for an entire year. We have the solution for anyone subletting their room, flat or even an entire house: store your belongings at BOXIE24.
BOXIE24 has storage locations and storage partners all over Germany, the Netherlands, the US and Australia. Our full-service storage solution with pick-up and delivery service is very convenient. You don't have to worry about renting a truck; we pick your stuff up, store it safely and bring it back whenever you want – for less than the price of traditional self-storage.
Furniture storage is no problem for our hard-working staff either. You don't have to worry about anything, when the sublease agreement of your apartment has ended, we conveniently redeliver your items at your doorstep.  and you can easily get everything back when the subletting period is over. With BOXIE24, you have a convenient and affordable storage solution at your disposal.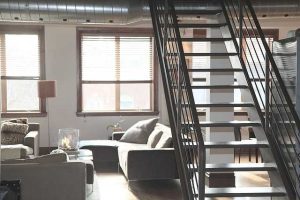 Different types of subtenancy
A subtenant uses certain rooms or parts of the house, or maybe even the entire house. You might be the home owner, but you could also be the main tenant. When you are the main tenant, you have a lease agreement with the owner of the house. In that case, when you decide to sublet your apartment – the subtenant has a contract with you, not with the home owner.
A classic example is a shared apartment in which one person has rented a flat, lives in one or more rooms and sublets the remaining rooms to other occupants. However, a subtenant also exists when the main tenant has rented the flat to a third party due to long-term absence. A sublease must be approved by the home owner. However, he can refuse when the apartment gets overcrowded or if there are special reasons against the person of the subtenant.
The sublease contract represents a second-level lease: either part of a property is leased to a third party, or the whole property.
Not every housemate is a subtenant
As always, there are exceptions; for example close relatives such as spouse and children, parents or stepchildren. Also, domestic workers such as au pairs or healthcare staff housed in the apartment are not considered subtenants.
Then there is a group of people who can live in your apartment for up to 8 weeks and only need to consult with your landlord if the 8 weeks is exceeded: these include family members such as siblings, adult children, grandchildren, in-laws and friends.
The right partner for subletting: BOXIE24
BOXIE24 offers many advantages if you are leaving the city or country for a certain period of time. If you don't want to leave your apartment empty to the general public and pay the rent during your absence, subletting is the best option. You sublet your apartment or room – whether for a limited or unlimited period – and can continue to pay your rent with the subletting income.
BOXIE24 offers you ideal storage options and services for the duration of your stay abroad:
Flexible contracts: you are welcome to double your semester abroad and spend a whole year abroad. On the contrary, you will get your belongings back sooner if you didn't like the job as an au pair and travel home before the expected date. BOXIE24 is known for its flexible and uncomplicated handling of customer requests.
Delivery service: you do not have to worry about renting a truck, because we will pick up your stuff at your doorstep and deliver it back to you whenever you want.
Ideal storage conditions: clean, safe and air-conditioned. This is the standard in all our storage facilities!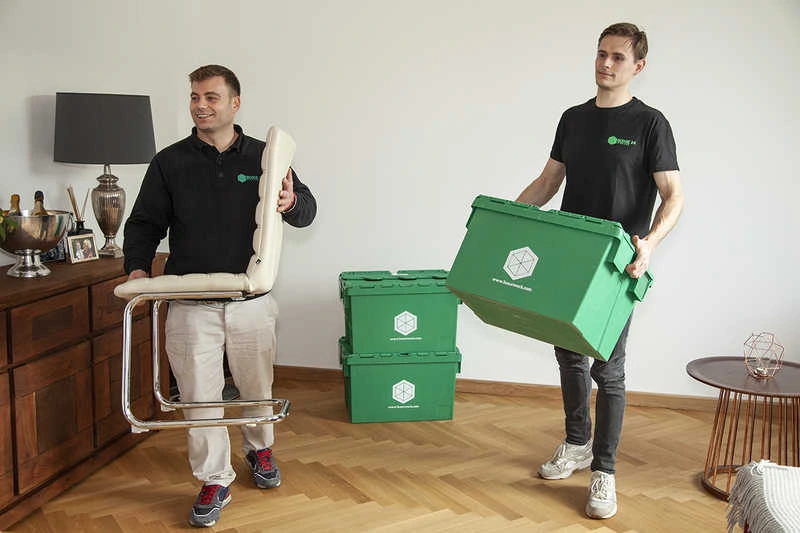 This should be in the sublease agreement
The sublease agreement describes the rights and obligations of both parties. Not as in the normal lease contract between the main tenant and home owner, but between the main tenant and the subtenant.
Important points in the sublease agreement:
Names of main and subtenants
Address of the apartment
Description of the rental property: rooms that are shared and rooms that can only be used by one party; Similarly, appliances that may be used jointly or only by a specific tenant should be documented.
Number of keys given
Reference to the main rental agreement: reference should be made here to the main rental agreement and the applicable house rules.
Written consent of the home owner/landlord
Rental period: start of the sublease agreement, in case the rental period is exceeded, a sanction is in place and must be described in the contract
Notice periods: Normally a notice period of 3 months applies, if a different period is agreed upon this must be clearly stated in writing
Rent and utilities
Landlord's account details: rent is paid into this account
Security deposit: a security deposit should be agreed. Normally this amounts to 3 months' rent
Rental use: careful handling of the property and the common objects should be agreed upon
Possibly: agreement on the purchase and repair of shared household appliances. For example, if a new fridge is bought or the dishwasher breaks down, the sublease agreement should regulate how and whether the subtenant will be included in the costs.
It is also advisable to prepare a report similar to the completion report. This creates a basis of trust for the main tenants and subtenants and provides security for future completion when they move out.
If there are no specific agreements on additional costs, their additional payment or cosmetic repairs, the subtenant does not have to pay them.
Also important: income from sublease must be reported in the tax return.
Differences between a temporary and a permanent subtenancy
A sublease agreement with a fixed period – also called a temporary lease contract – must include the start and end dates in writing. In addition, the main tenant must inform the subtenant in writing of the reason for the term. The easiest way to do this is to include the reason in the sublease agreement. In the case of temporary sublease agreements, it is usually not possible to terminate mid-term.
If there only is an effective date in the sublease agreement, this is an open-ended sublease. The regular notice period applies here: 3 months' notice, doubled to 6 if the main tenant cancels without giving reasons.
For a furnished room, a short notice is usually agreed: the main tenant can terminate the subtenant without giving reasons until the 15th of a month. At the end of this month, the subtenant must leave the room. If the former subtenant is staying with a friend for the time being, BOXIE24 might be the right point of contact: we can temporarily store his or her belongings in one of our storage facilities and bring them back when he/she has found a new place to live. Self-storage is a good and cheap way to deal when moving house or staying abroad.