De scherpste prijzen!
Bij Boxie24 Opslag betaalt u nooit te veel voor een opslagunit. Al onze prijzen voor opslagruimtes zijn helder en transparant en u krijgt elke maand een duidelijk overzicht.
Huurprijs Opslagruimte
1m2 €34,95
2m2 €49,95
3m2 €59,95
4m2 €79,95
5m2 €89,95
6m2 €109,95
7m2 €129,95
8m2 €149,95
9m2 €159,95
10m2 €169,95
11m2 €174,95
12m2 €179,95
* >12m2, neem contact met ons op voor een persoonlijk aanbod.
Bovengenoemde prijzen zijn ex btw.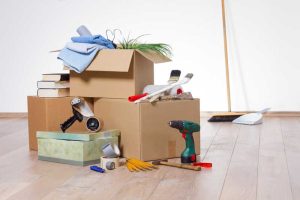 Waarom Boxie24 de scherpste prijzen voor opslagruimte kan bieden
Wij hanteren wij geen administratiekosten en/of opzegkosten of verborgen kosten achteraf.
Op deze pagina kunt u ook al onze prijzen voor opslag vinden per locatie en vindt u meteen de juiste huurprijs voor uw opslagruimte.
Onze prijzen voor opslagruimte zijn erg scherp en in combinatie met onze gratis ophaalservice behoren onze opslagprijzen in Nederland tot de goedkoopste van Nederland.
Echter willen wij niet inleveren op kwaliteit. Daarom bieden wij een uitstekende service voor iedereen die opslag wil huren, of u nou een particulier bent, een eenmanszaak hebt of een grote multinational bent.

Waarin zitten de kosten bij opslagruimte huren?
Wat zijn de kosten bij het huren van opslagruimte? Dit is een veelgestelde vraag en hier valt echter niet een eenduidig antwoord op te geven. De huurprijs opslagruimte afhankelijk is afhankelijk van een aantal factoren:
Locatie van de self storage faciliteit
Grootte van het self storage unit
Locatie in de self storage faciliteit
Extra opties selfstorage unit
Beschikbaarheid van de te huren opslag unit
Zo heeft u bij Boxie24 Opslag bijvoorbeeld een brede keuze uit te huren opslagruimtes in Nederland.
De huurprijs voor opslagruimte is verder afhankelijk van uw specifieke wensen. Zo kunt u bijvoorbeeld kiezen voor een geconditioneerde opslagruimte of een zakelijke opslagruimte zonder ventilatie.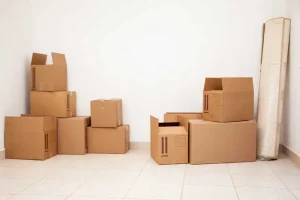 Prijzen opslagruimte verder toegelicht
De opslag prijs kan dus variëren op basis van grootte, locatie en de gekozen opties. Daarnaast wordt de huurprijs voor opslag bij ons bepaald door het daadwerkelijke aantal vierkante meters dat u nodig heeft.
Hierdoor betaalt u dus nooit voor opslagruimte die u niet gebruikt. Op deze manier kunt u de kosten voor opslag beperken tot een minimum en weet u zeker dat u nooit teveel betaalt voor opties en opslagruimte die u toch niet gebruikt.
Verder blijven uw kosten voor opslag overzichtelijk met ons maandelijkse online overzicht, zodat u meteen alle gegevens bij de hand hebt. Hierdoor houdt u controle over de opslag kosten en kunt u precies zien wat de opslag kosten per maand of zelfs per week zijn.
Verder hebben wij al onze prijzen voor opslag vermeld op onze website en de prijs die u ziet bij het reserveren is de definitieve huurprijs. U krijgt dus ook geen boekingskosten en/of reserveringskosten bovenop de prijs voor uw opslag die u ziet.
Ook bereken wij in onze prijzen vooropslag geen borg en is een creditcard ook niet nodig. Hierdoor kunnen wij lagere prijzen voor opslag bieden dan andere aanbieders van Self Storage in Nederland.
Zakelijke opslag prijzen in Nederland met laagste prijsgarantie
Boxie24 Opslag bied de laagste prijs garantie* voor zakelijke opslag prijzen In Nederland per m2. Hierdoor weet u zeker dat u nooit teveel betaalt. Mocht u toch ergens anders lagere opslag prijzen zien, dan verrekenen wij het verschil.
*De laagste prijs garantie voor zakelijke opslag in Nederland geldt alleen bij hetzelfde aantal te huren m2 en niet in combinatie met een aanbieding van andere providers**.
Voorbeeld: Als de opslag prijzen bij Boxie24 Opslag €5 zijn en bij een concurrent €4, dan compenseren wij de opslag prijs bij de volgende factuur. Wij betalen u dus geen geld terug, maar verrekenen de korting op uw volgende factuur.
**Promoties en/of andere acties van zakelijke opslag prijzen in Nederland vallen niet binnen deze laagste prijs garantie. Alleen de vaste daadwerkelijke maandelijkse opslag prijs van andere aanbieders wordt meegenomen.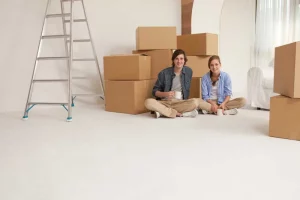 Geen verborgen kosten opslag
Bij Boxie24 Opslag houden we van transparantie en eerlijkheid. Daarom willen wij een goede service aanbieden tegen een vooraf gestelde lage huurprijs voor opslagruimte.
Hierdoor kunnen de kosten voor opslag nooit hoger uitvallen dan u vooraf had berekend. Wel zo eerlijk.
Daarom staan al onze opslag prijzen en de kosten opslag units op onze website vermeld, zodat u precies weet waar u aan toe bent.
Ook hoeft u nooit bang te zijn dat de kosten voor opslag achteraf hoger zijn, omdat wij nooit achteraf kosten berekenen, zoals administratiekosten of opzegkosten.
Wij hanteren geen verborgen opslag kosten of kleine lettertjes!