There are countless possibilities if you need to store your items. You can rent storage containers and have them placed on your property. 
Or if you don't have that much space or don't want a storage container in your yard, you can use BOXIE24's service: Simply rent a self storage unit and let us pick up your items and transport them to the storage facility for you.
Advantages and disadvantages of storage containers
Storage containers, like all other storage solutions, have advantages and disadvantages that you need to weigh before deciding.
Advantages of storage containers:
Access: having your own storage container has the advantage that you usually have it on your property. This means you have access at all times and can store items at short notice.
Price: If you want to store a lot of items for the long term, the storage container is an affordable option.
Disadvantages of storage containers:
Fluctuating temperature: most storage containers are not insulated. This means that the interior temperature will fluctuate greatly. For this reason, storing upholstered furniture is not suitable in a storage container.  The temperature difference would quickly lead to mold and mildew stains.
Moisture: Another disadvantage of renting a storage container is that the metal containers are often not sufficiently protected against moisture. This increases the risk of damage to the stored goods inside the storage container.
Vermin: In addition to temperature and humidity, most containers are not adequately protected against vermin. So, if you want to protect your stored goods from mice, spiders, or bugs, it is better not to rent a storage container.
Price:If the amount of space you need may fluctuate throughout your storage period, renting space with BOXIE24 can be the cheaper option. With a storage container you always pay the same price, no matter how much space you use. With BOXIE24 you only pay for the space you really require.


Rent or buy storage container
If you are looking for external storage space, there is an option to either rent or buy a storage container.
What the better option is depends on 
how long you want to rent the container
for what purpose it is needed 
and whether you need a storage container as a private person or a company.
If you want to create permanent storage space as a private person, you should buy a storage container. Due to the long useful life, this is a good idea for financial reasons. It also makes sense if you want to stay flexible during the long storage period or if you want to take things out of the container at any time.
The purchase option is also more suitable for tradesmen. In this case, a modification of the storage container and some additional options are possible – for example, windows or a monitoring system can be installed. This is offered by many storage container providers.
However, if you are only looking for short-term storage space, for example, because your own house is being renovated, it is better to rent a storage container.  For the relatively short period of use, a purchase is accordingly not worthwhile.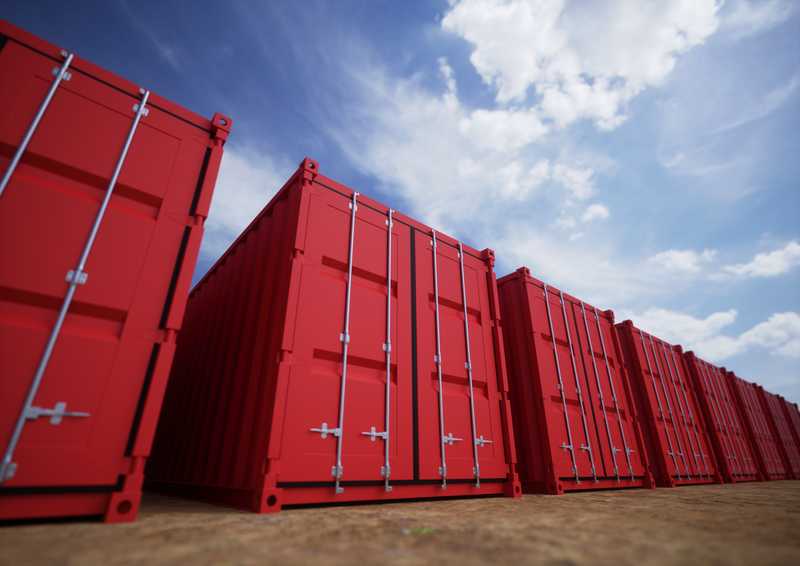 Renting a storage container – these are the costs you have to reckon with
The cost of a storage container varies from provider to provider.
If you decide to rent a container, there are always costs for delivery and collection, which have to be paid in addition to the monthly rent. Besides, the storage period is crucial: the longer you rent a storage container, the cheaper it will be. However, a flat rate of 100 euros can be calculated for the rental. For this, the tenant receives a 20-foot container with a capacity of 30 cubic meters.
Buying a container is also possible online with special providers. As with all purchases, be sure to look for special offers and make the purchase dependent on the intended use.
Rent storage containers in Berlin
If a storage container is not the preferred option, you can instead rent storage space at BOXIE24. In Berlin, among other cities, we offer our innovative model, which has several advantages over renting a storage container in Berlin:
Cheap: At BOXIE24, you pay less per m2 than most storage container providers.
Secure: we work with state-of-the-art and 24/7 video-monitored storage areas. This is usually not the case with container storage.
Convenient: BOXIE24 offers a pickup service for your stored goods throughout the city. Don't feel like heavy lugging to your rental container in Berlin? Call BOXIE24!
Flexible: Adjust your space flexibly at any time. You don't have to decide on a container size in advance.
 
Give us a call: 0800-4030-180.
More information about renting storage at BOXIE24?
Want to know quickly if we serve your area with our storage services? And how quickly we can pick up your items? Check out our storage locations or give us a call (for the fastest answer).