If you are a Melbourne business, the chances are you will need storage.
With the most expensive retail rents in the world, Melbourne is a city squeezed for space, making every square metre you can save count. This means that it doesn't matter if you run a restaurant, a boutique, or a lawyer's practice, everyone at some point has to think like a warehouse manager.
In this article, we at Boxie24 will share some of our year's worth of storage expertise with you to show you some of the most intelligent ways to save space, as well as introducing you to some of our storage solutions once you simply need more room.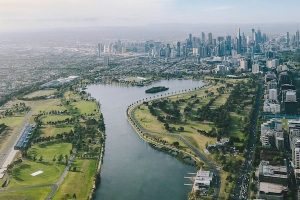 Why is Efficient Storage Important?
Storing items efficiently is an extremely underestimated reality for most businesses. Often, it is the last thing that is on a business owner's mind. However, it doesn't matter whether you are in the retail, wholesale, or even service industry, in a city as huge as Melbourne, storage really is something you need to pay attention to.
Efficient storage will help your business to run smoothly
This is because it will neaten up and declutter workspaces, like kitchens, stockroom, or workshops. This will enable employees to find the right items as soon as they need them, rather than fumbling around and delaying your work.
Effective storage will also project an air of cleanliness and professionalism for your business
This will help pass things like hygiene or standards inspections, as well as the added benefit of making a good impression on your customers.
Efficient storage will make sure that you are getting the most out of your retail space
In Melbourne, we all know that you pay dearly for every square metre. So being able to save on room here and there to be able to free up some floor space, can help you to get more out of the property you pay so much for.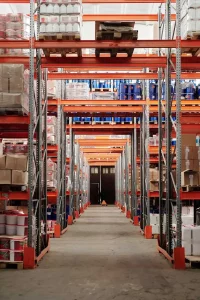 Tips for Efficient Racking Storage
Rack 'em up
In cities like Melbourne, if you are going to build, build up. This adage holds true for storage as well. With floorspace going at premium prices for businesses in the city, there is much to be gained from utilizing your vertical space. Invest in a few good sets of racking storage. These racks, the kind you see in warehouses, are meant for storing items in an efficient, and easy to reach manner.
Label
All of the effort you expend on getting your items in order will be totally wasted if you have to unpack everything to find one specific item. This is where good organization is of paramount importance. Label everything, even if doing so seems obvious, this will help you when you are in a rush. Have labels for boxes, shelves and individual items. Also consider keeping a logbook of your items so that you know at least roughly where everything is.
Organize intelligently
Think deliberately about the choices you make when you are packing your shelves. Keep heavier items on lower racks, with lighter ones higher up. Keep your most frequently accessed items, such as popular or daily use items, closer to hand than items which you almost never need.
Be precious with your space
Most businesses' single biggest expense is rent. This means that often it will save you money to be more precious with your space than with your items. Organize regular sales or giveaways for items that are not moving out of your stockroom fast enough. Explore options to outsource some storage so that you save money in the long run as items that are sitting in a storeroom are still items you pay for.

Professional Racking Storage Options
While having your space organized and efficiently storing your items are helpful tips for all businesses, the fact is that at some point it will not matter how efficient you are because you will run out of space.
If you feel as if your business has reached this stage already, then it may be time to explore other storage solutions. Self-storages are an institution in Melbourne but often they are not the right choice for business owners.
For a start, they create extra labor needs because of the fact that you are responsible for moving items to and from your unit. This is simply not an option for many people who are busy enough running their own businesses.
In addition, storing items, such as retail stock, without the requisite expertise means you run the risk of doing very real damage to your items. This means money lost for business owners.
Full Service Storage vs Self Storage
Luckily, there is a growing Melbourne market for full-service storage. Full-service storage means that you are able to get back to focusing on the business you know best while leaving the pick-up, transport, storing, and return to the professionals.
As a market leader in this field, Boxie24 has experience helping businesses optimize space in 4 countries, working for everyone from Starbucks and Spotify to locally-owned restaurants, boutiques, and every other service you can imagine.
Racking Storage in our Melbourne Warehouse
We have a state-of-the-art, climate-controlled warehouse with 24hr security and first-rate fire suppression systems, meaning that you can be sure that your items will be safe, leaving you to focus on the plenty of other stresses that your average Melbourne business owner has to face.
Taking the option of professional storage may seem like an unnecessary expense, but we often see our clients feel as if it is an investment worth making. This is because it allows you to keep more stock at any one time, enabling more rapid growth, particularly among online audiences. This way you can turn storage from an administrative chore to a business opportunity!
If you are interested in finding out how Boxie24 can help your business, give us a call at 1800-921-265
More information about renting storage at BOXIE24?
Want to know quickly if we serve your area with our storage services? And how quickly we can pick up your items? Check out our storage locations or give us a call (for the fastest answer).