Businesses of all sizes acquire a multitude of things. From paper documents to excess inventory, it's important to keep everything organized and accessible at all times.
Unfortunately, housing all of these things takes up valuable space that isn't always available within the company. That's where Boxie24 Storage comes in.
Renting business self storage is quick and easy with Boxie24 Storage. We have the extra space you need to optimize the space you have and keep your business running smoothly.
Not sure how much space you actually need? Our free storage space calculator can help you figure it out!
Archive Storage with Confidential Shredding Service
It's a fact that all businesses generate important documents that need to be organized and stored for future reference. In some cases, these documents need to be kept handy for many years. It can be difficult housing all these records; but when you rent storage with Boxie24, it's absolutely not!
We offer archive storage in most cities for all types of paper documents. Our storage units are clean and dry; and they are climate controlled so you don't have to worry about damage due to extreme temperatures.
Rent or buy durable boxes for your business records
We also have for your convenience, archive boxes. Our archive boxes are made of strong, durable materials and are waterproof to ensure your documents stay in pristine condition while in storage. They also lock to keep everything safe and secure.
Complementary to our archive storage is a confidential shredding service. This allows you to securely dispose of old documents you no longer need.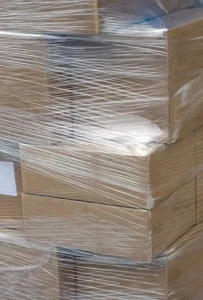 Free Pickup and Delivery with Boxie24
Our business storage units are eligible for free pickup and delivery. This means all you have to do is pack. We even deliver moving boxes and packing supplies right to your door should you decide to rent them from us.
Here's how business storage with Boxie24 works:
Contact us to schedule delivery of your moving boxes
Pack the storage boxes or archive boxes
Give us a call to pick up your archive or other items. We transport them to our facility and place them in one of our climate controlled storage facility.
Call us again when you want your things back, and we'll deliver them – usually within 24 hours!
Combined with our 24/7 camera surveillance, you can rest assured knowing your sensitive business possessions are safe and secure.
Select your business self storage in Melbourne now!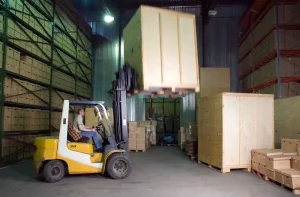 Boxie24 is your Business Solution
Whatever the reason you need self storage, Boxie24 is your business self storage solution. Our spacious storage units are clean, dry and secure so you can store your office essentials with us without worry.
If you're ready to reserve a business storage unit in today, give us a call or make an online reservation for one of our storage units in Melbourne. One of our storage professionals is on hand Monday to Saturday to help you utilize your office space with optimum efficiency!
More information about renting storage at BOXIE24?
Want to know quickly if we serve your area with our storage services? And how quickly we can pick up your items? Check out our storage locations or give us a call (for the fastest answer).