Divorce is not only emotionally draining, but there are also many physical sorting of things that needs to take place.
If there's an item you don't want to see or have it in your home, self-storage is a great way to remove shared items from your home during the divorce process. Consider looking for a self-storage unit that offers short-term storage with no contracts, as the divorce process may go relatively quickly.
Before you start moving or storing, the first thing you need to do is to ask your lawyer if you have the right to move or store your belongings from your home. Always speak to your divorce lawyer to see if they have a recommendation for a storage facility.
How Self Storage can help during divorce
If you are going through a divorce and finalizing your divorce papers, consider BOXIE24 Storage. We offer affordable rates, free pick-up, and a no-hassle move-in to make things easy for you.
Please see below for some simple instructions on our service and how to get started!
1: Determine your storage needs
Your self-storage unit sizing need may vary, so have a look at our helpful guide, so you know before searching for 'storage space near me' how much space you will need. Evaluating how much self-storage space you will need seems easy, but it can get difficult. If you don't want to overpay for self-storage, you need to precisely determine your space needs beforehand.
At BOXIE24 we offer a free storage space calculator that you can utilize, or you can contact us by phone: 1800-921-265 and our storage experts will help you figure it out. In addition to this, there are no overage charges so you will only pay for the space you use!
2: Let BOXIE24 Storage pick it up and store it for you
Whenever you need your items to be stored, we will always be there. We offer a pick-up service, so you can stay at home and save yourself a trip to the self-storage facility. This service is free of charge for smaller quantities while larger quantities and subsequent pickups would incur a small transportation fee.
Our facilities are clean, air-conditioned and secure, so you don't need to worry about your goods would get damaged or lost.
3: We return your items to you
Whenever you need your items back, just get in contact with us! We offer an affordable return service directly to your home or apartment. We charge a small delivery fee, which depends on the volume of the goods stored. Get in contact with us at 1800-921-265! Our experienced storage experts are more than happy to assist you, finding the right storage solution near you.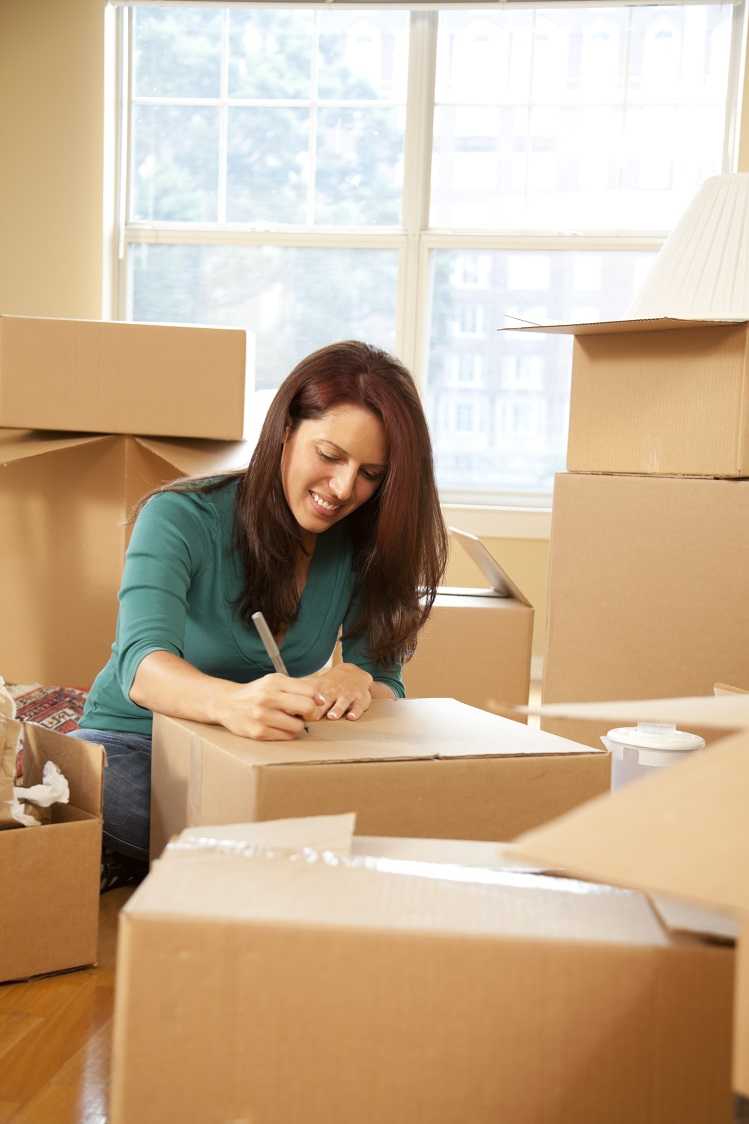 How to Split your House up After a Divorce
There will be less trouble if you can agree with your spouse on splitting up the property. However, if you cannot agree with each other, then you should consider searching for a divorce lawyer. If you both want to deal with each other in a civil way and avoid court, then here are some pointers that could be helpful for you:
Find some help: Most of the people that are going through a divorce process will choose to employ a "family mediator" if they can't reach an agreement with their partners. A family mediator is a professional who helps people with family issues by finding a way to plan for the future and agree on what would be the best strategy for the family's situation. If the family mediator isn't helping the family, and the couples have decided to divorce, they may need to search for divorce attorneys near me' and find somebody who can give them advice on the divorce procedures.

Use divorce calculators: A divorce calculator could help a lot throughout the process. There are also many effective divorce and money calculators available online which will help you to get a sense of your financial situation before you agree on a divorce settlement. These calculators are helpful for determining what financial situation you are in and what kind of alimony you may have to payout.

Make a list: If you've decided to approach this challenge, you should start documenting the ownership of each item in the house. It's often sufficient to describe items collectively, such as "Makeup kit" or "Toolbox". Then you'll need to separate from this list any item you regard as separate property, which generally are items that you brought into the marriage and items you received as gifts during the marriage. Next, you can go through the list and identify the items you'd like. The last step is to sort it into four categories – yours, theirs, both and not wanted.
However, if there are certain items that you and your partner both want, it will cause hassle. In general, these items have monetary or sentimental value, so it's hard to determine the ownership of these items. If you have to dispute only these items with a divorce attorney or in court, you might end up spending more for the court fees. Therefore, you need to take this into consideration before you take any legal action.
Here is how self-storage comes into play
If you can't reach an agreement, you could rent a self-storage unit to store your items until you've settled everything. Or, if you need to move to your new home within the city, you can also use our moving services. Either situation, BOXIE24 will always be there for you.
Moving Boxes for Your Divorce and House Split
In order to speed up the divorce process, you need to be extremely organised with important documents. Otherwise, it will cause another one or two weeks delay.
To prevent that from happening, you're probably going to need moving boxes, because they will not only allow you to store important documents in a safe place like an archive storage. It also allows you to pack your items easier when you are moving out of the house.
Check out our list of some more of the advantages of renting our moving boxes:
Reusable and Stackable:
Plastic boxes are reusable due to their durability. So you won't have to buy moving boxes every time you are moving. Since our boxes are sealable, lockable and stackable, it doesn't take much space to store them and slowly begin your packing process.
Waterproof:
Plastic boxes are water-resistant, so you don't need to be afraid if something might happen to spill nearby or getting your items inside the box wet.
Delivery Service:
With BOXIE24, to rent or buy moving boxes is even easier, because we will deliver the boxes to your door for free, and if you just want to rent, we will come back to pick them up again when you don't need them anymore!
Secure Closure:
Another big advantage of plastic boxes is that you don't need to purchase tape or box cutters because they can be secured with zip-ties we provide you, which further ensures the security of your items.
Overall, our moving boxes are very useful when it comes to storing items or important documents. Consider BOXIE24 Storage if you want to store in a highly secured facility with video surveillance, an alarm system and temperature control.
Use Self Storage During Your Divorce
A divorce is a difficult time and will likely be time-consuming, therefore, BOXIE24 made the renting process for a storage unit as easy as possible.
You won't have to worry about the storage of your belongings during a divorce as we are offering you:
Return and pick-up service:
In many cases, we can offer you a free pickup as long as you are on the ground floor. We also offer 24-hour return service when available, with no contract and no minimum storage period.
Perfect storage conditions:
Our facilities are clean and temperature-controlled, ensuring your items remain in great shape and come back to you the way we picked them up.
High-security standards:
Your belongings are safe and secured with high-end video surveillance and alarm systems at all locations.
Superior customer service: 
We are dedicated to helping our clients through the moving process and storage. Therefore, we work six days a week to ensure all clients receive the help they need. If any of our clients have any questions, our team is more than happy to assist!
We are glad to help you
We understand that divorce mediation is very difficult for couples and their families. Our goal is to help make the transition just a little bit easier by providing self-storage during your divorce. Using self-storage will help you resolve some problems that might occur during a divorce process.
Contact us
BOXIE24 is dedicated to helping our clients with their concerns on storage. Do you have questions about renting a storage unit during your divorce? Get in contact with us at 1800-921-265 or fill out one of our contact forms. We are happy to help you.