The general consensus is that Self-Storage was pioneered by the USA in the mid-20th Century. However, the USA was not the first.
More than 3000 years ago in China, the Zhou Dynasty, ordered the building of storage units for their seeds, fruits and vegetables. Humans, from early existence have had the need to save and store their valuable assets.
The subsequent case of early civilization Self-Storage occurred in the mountains of Israel in the year 152 B.C. The Essenes lived in an area called Qumran, at a time of war between the rebellious Jews and Romans.
The Essenes, sensing the end of the community, stored famous artefacts known as the "Dead Sea Scrolls" in caves in order to preserve their knowledge and traditions.
Furthermore, traces of metal utensils and ceramic pots have also been discovered.
Who built the first storage facility in the world?
According to the latest studies, there are more than 60,000 Self-storage facilities around the world.
The storage business is thought to have come to the USA in the 1850s with the establishment of Bekins. Bekins was founded by Martin Bekins, the son of Dutch immigrants. Recognizing the migration to the west, Bekins built the first facility for the storage of valuables and household possessions. Bekins further expanded their profile by building the first concrete and reinforced steel warehouse in Los Angeles followed by San Francisco. During the great earthquake in San Francisco in 1906, the Bekins warehouse was one of the few buildings not to collapse.
The USA, as pioneers of the business
The USA, as pioneers of the business also have the largest market in the world with over 50,000 Self-storage facilities. The total area of rentable storage is equivalent to 3 times the size of Manhattan.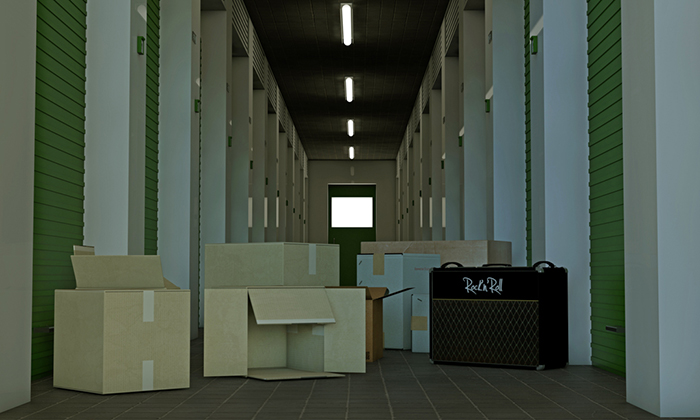 Self-storage is a very well-known concept in the USA which has been a part of the lives of several Americans throughout their lifetime. A very interesting fact about the industry is that; over 80% of the facilities are owned privately, with no publicly traded companies dominating the market. Most of the Self-storage facilities are owned by local operators who generally just own one facility.
People decide to store more and more things in a storage unit, for example: storing winter gear, items they inherited or simply all the things that no longer fit into the apartment.
Check out more about our self storage units near you.