Selling your home is never an easy decision. This is because of the simple fact that a home is far more than just a building or a financial asset. It is a space that is inherently tied up with emotion.
Home means different things to different people; memories of family in times good and bad, associations with safety and comfort, a place to call your own are fairly universal ideas. Which makes the decision of selling your home one that is at once very sentimental but also subject to the sober financial realities of Melbourne's property market.
Fetch the highest price!
In this competitive market it is important to take steps to ensure that your home is prepared in order for it to fetch the highest price. This transactional viewpoint can be difficult to square with an old family home, but luckily BOXIE24 are here to help. So read on to find out why preparation is key, and how to go about readying your home for the property market.
Preparation, Preparation, Preparation!
The old real estate maxim is well known. "Location, location, location!" While this is certainly true, location is not the only thing that will sell your house. In Melbourne's cutthroat, competitive real estate market, being in a prime location is no guarantee of getting the price you want for your home. Instead, a lot of the real impact of what determines the price of a house is down to the preparations of the owner before putting it on the market.
First impressions DO matter
First impressions matter more than anything else. After all, making a good impression on potential buyers is a surefire way of putting yourself in a strong negotiating position when it comes to price. Often it is the smallest things that make the biggest difference. There are a number of key steps to take to ensure that you are in the best position possible to get the price you deserve for your home.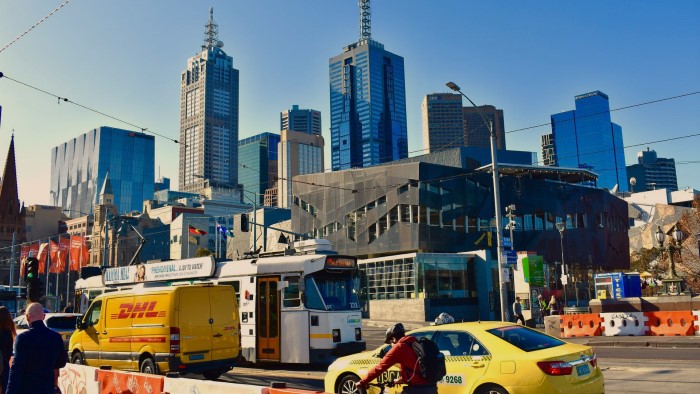 Tips for preparing your house for sale:
1) Pick the right agent
Your agent will be a key part of your journey in selling your home. Picking the right one can make a world of difference. This also means understanding the merits and drawbacks of your home so you can choose an agent with the kind of experience you're looking for. Ask around for word-of-mouth reviews or else make use of an online service to select the right agent to sell your home.
2) Timing is key
Do some research into when are busy times for home-buying in your area. A good rule of thumb is to enter the market during the spring, rather than during a winter period. The market is busier with buyers in the months from March to June, meaning you are more likely to sell your house quickly for a good price.
3) Hire a photographer
These days, the real first impression people get is online.  Make sure that your home really stands out on property listing websites by hiring a professional to really bring out your home's qualities. These small details will already do a job of convincing buyers before they've even crossed the threshold.
4) Depersonalize
This is often the stage that people selling an old family home struggle with. It is important that buyers are able to project their own ideas of home into the space which you are showing. This means that they can't have the feeling that they're in somebody else's home. This means personal effects, such as pictures, artwork or papers need to be temporarily put into storage so that the home feels more neutral.
5) Declutter
This is a key step. At the end of the day a purchase of a house is essentially a purchase of a space. This means that potential buyers will be better impressed by homes which emphasize the space that they have for sale. Let them know what your house has to offer by removing and temporarily storing bulky items of furniture, as well as kitchen appliances and clothing so that you are able to really showcase the space you have to offer.

Storage Solutions for Sellers:
This all sounds great, in principle but the question remains, what to do with the items which you have had to remove for the purposes of showing your home? After all, you cannot simply dump your furniture, clothing, appliances and personal effects.
Using self-storage is always an option. However, on top of the stress of selling your home, do you really want to add the hassle of moving all of your prized items to a garage unit? Luckily, this is where BOXIE24 are able to help.
We pick up, transport and safely store your belongings
As a full-service storage company BOXIE24 has helped numerous families in the process of selling their home by providing the least stressful way to temporarily store their belongings. We will provide pick-up, transport, storing and return to any address in the Greater Melbourne Area.
With our years of experience storing, you can rest assured that your items are being well cared for while you go about the process of finalizing your home sale. Then, when the process has finally been completed you can have all of your items returned to your new house, ready to go about turning it into a new home.
Reach out to us!
The decision to sell home, and the process of preparing for that moment, are full of their own stresses and challenges. Don't make the issue of storing your prized possessions an extra toll. Reach out to the experts with experience assisting homeowners in three countries. Reach out to BOXIE24 at 1800-921-265.